100 Best Debut Albums of All Time(転載)
ビートルズ50thだつた2013年のRolling Stone誌の記事がまだweb上に残つてゐたがいつ消えるとも知れずここに転載保存しておかん。ベスト10ものは独断と偏見に満ちたものほど面白い。
転載元
http://www.rollingstone.com/music/lists/the-100-greatest-debut-albums-of-all-time-20130322/boy-19691231
100 Best Debut Albums of All Time
From the Beatles to Nas and beyond
March 22, 2013
c Rolling Stone 2017
It was 50 years ago that the Beatles released their first album, Please Please Me. In honor of that world-changing LP, weve compiled a list of the 100 Greatest Debut Albums of All Time. A note on how we made the list: Albums got docked points if the artist went on to far greater achievements (which is why Please, Please Me and Greetings from Asbury Park, great as they are, didnt made the Top 10); conversely, we gave a little extra recognition to great debut albums that the artist never matched (hello, Is This Itand Illmatic!). We also skipped solo debuts by artists who were already in well-known bands, which is why you wont see John Lennon/Plastic Ono Band or Paul Simon. We focused, instead, on debuts that gave you the thrill of an act arriving fully-formed, ready to reinvent the world in its own image.
100.
The Fame
Lady Gaga
Interscope, 2009
The title sounded like wishful thinking when Stefani Germanottas album arrived in August 2008 to a shrug from radio programmers and record-buyers. By the spring of 2009, though, Germanotta, aka Lady Gaga, was famous indeed. Gagas debut was a game-charger, making dark, booming dance-pop?buoyed by the almighty four-on-the-floor thump of Eurodisco?the dominant sound of the global charts. And it introduced the world to an outrageously plus-sized form of pop divadom?to a provocateur and fashion plate who treated the whole world as her red carpet. Those paparazzi she sang about werent just metaphorical, after all.​​
99.
The Gilded Palace of Sin
​​
The Flying Burrito Brothers
A&M, 1969
"Were a rock & roll band that sounds like a country band," Gram Parsons said of the Burritos, whose first album was an obscure Sixties masterpiece that drew the blueprint for both Seventies country rock and todays alt-country. Parsons and Chris Hillman formed the Burritos after they both quit the Byrds; in many ways, Gilded Palace picks up where the Byrds Sweetheart of the Rodeo left off. Together, the mercurial Parsons and the levelheaded Hillman concocted a crazily coherent statement of irony-fueled hillbilly anthems, inventive covers and achingly beautiful two-part harmonies, all underscored by Sneaky Pete Kleinows radical pedal-steel guitar.
​​
98.
Look Sharp!
Joe Jackson
A&M, 1979
He didnt have Elvis Costellos way with words, or Graham Parkers blue-eyed-soul-man style. But Joe Jacksons debut showed that he could match his rival angry young Brits where it counted: song-for-song. Look Sharp! is a near-perfect short, sharp New Wave-pop album, toggling from wiry punk ("Got the Time") to witty ballads ("Is She Really Going Out with Him?"), from social commentary ("Sunday Papers") to bruised romance ("One More Time"). Secret weapon: Jacksons ferocious little four-piece band, especially bassist Graham Maby, who nearly steals the show.
​​
97.
Endtroducing....
DJ Shadow
London/Mo Wax, 1996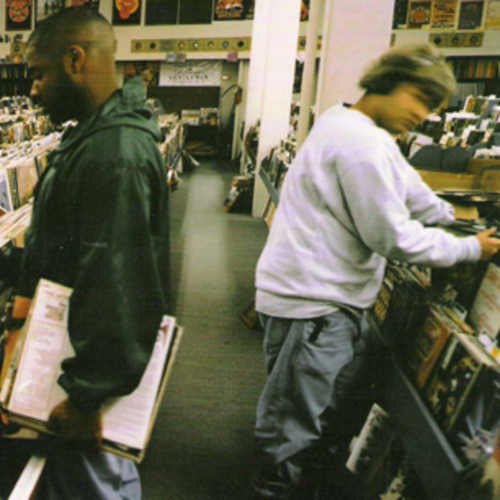 Unlikely DJ savior Josh Davis nearly did for the turntable what Hendrix did for the guitar ? bringing vibrant technical brilliance, wild beauty and multifaceted musical texture to an instrument some rock Luddites still didnt even consider to be an instrument at all. He came out of the Mo Wax trip-hop scene but tracks like "Permanent Slump" and "Changeling" had more in common with the spaced psychedelic rock explorations than they did with whatever DJ Krush was up to. But the rich, crackling beats themselves ? culled from countless records discovered over a lifetime of crate digging ? reminded everyone what was fun and free about hip-hop.​​
96.
Madonna
Madonna
Sire, 1983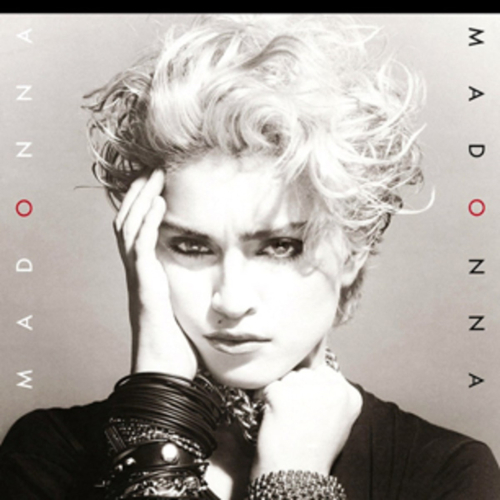 The artist herself would later dismiss the post-disco pop on her debut as "the aerobics album." But it didnt just succeed in introducing the most important female voice in the history of modern music, its also aged much better sonically than Like A Virgin, her blockbuster 1984 follow-up. Loaded with hits like "Borderline" and "Holiday" (the latter produced by her then-boyfriend, John "Jellybean" Benitez) and the great communal anthem "Everybody," it put downtown New York electro grooves all over the Top 40. Fun fact: it also works great as aerobics music.​​
95.
Heres Little Richard
Little Richard
Specialty, 1957
​​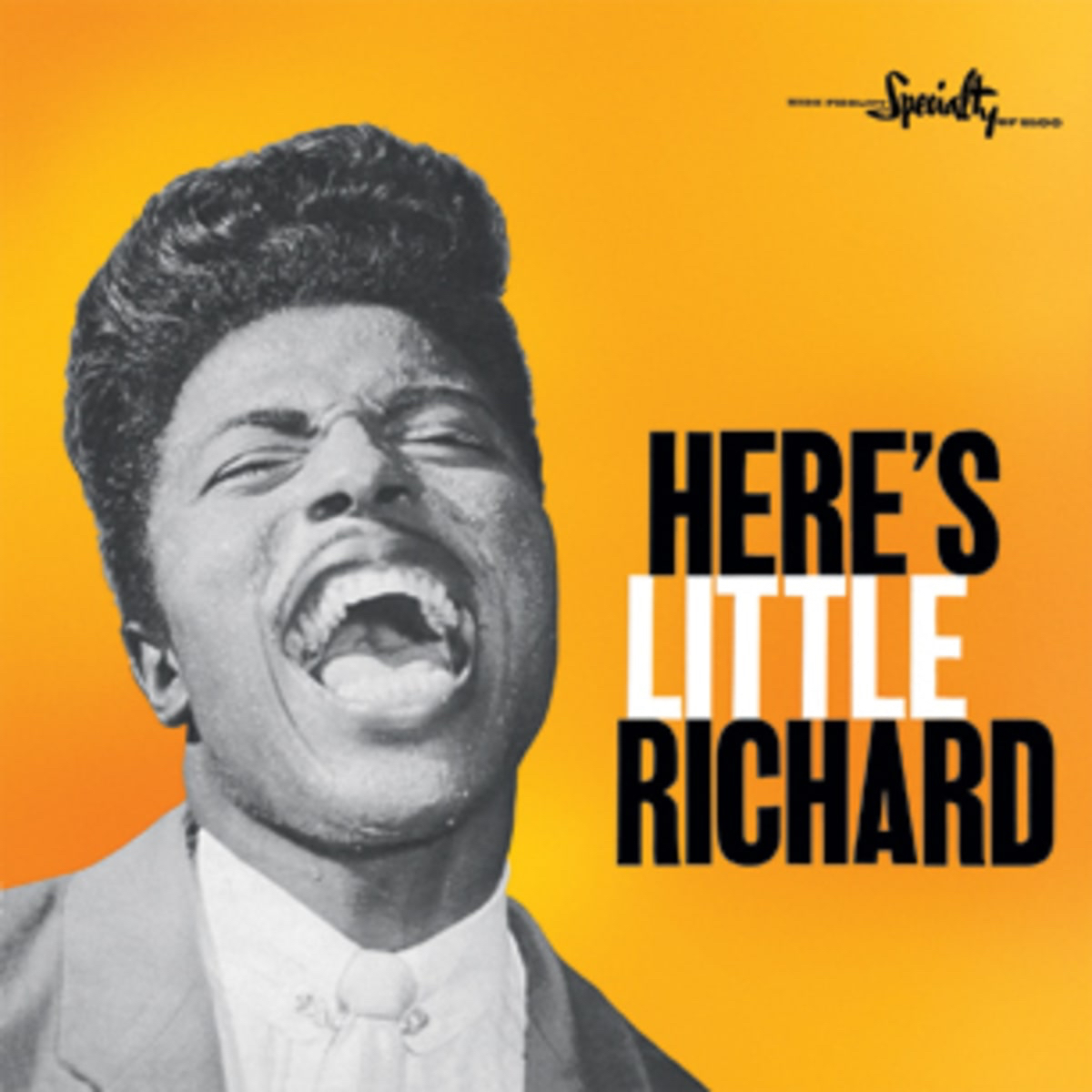 "I came from a family where my people didnt like rhythm and blues," Little Richard told Rolling Stone in 1970. "Bing Crosby, Pennies From Heaven, Ella Fitzgerald was all I heard. And I knew there was something that could be louder than that, but didnt know where to find it. And I found it was me." Richards raucous debut collected singles such as "Good Golly, Miss Molly," in which his rollicking boogie-woogie piano and falsetto scream ignited the unfettered possibilities of rock & roll. "Tutti Frutti" still contains what has to be considered the most inspired rock lyric on record: "A wop bop alu bop, a wop bam boom!"
​​
94.
The Who Sings My Generation
The Who
MCA, 1965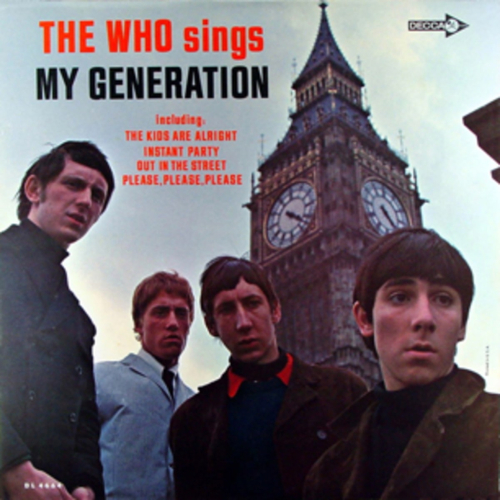 The Who exploded out of the West London Mod scene and pushed rock and roll to new levels of intensity and volume on their debut. Theyre in maximum-R&B mode: power-chorded reductions of James Brown ballads hurled forward by a manic freight-train rhythm section. When Pete Townshend was badgered by a manager into beefing up his laidback demo of "My Generation," the resulting explosion knocked a hole in the future. In its raw, delinquent intensity, My Generation is a blueprint for much of the garage-rock, punk and heavy metal that flourished after it was released.
​​
93.
Almost Killed Me
The Hold Steady
Frenchkiss, 2004
Even on their first album, these Brooklyn-via-Minneapolis dudes had it all: drugs, sex, Catholic guilt, trashy bar-band guitars. Craig Finn splutters his crazed one-liners about killer parties gone bad, from "Mary got a bloody nose from sniffing margarita mix" to "I did a couple favors for these guys who looked like Tusken Raiders." "Certain Songs" pays tribute to a bar where the jukebox has the perfect ratio of Meat Loaf to Billy Joel. Commercial? Not exactly. Yet the Hold Steady sounded so real and raw, so loaded with wit and compassion and energy, this made them a word-of-mouth sensation.
​​
92.
Moby Grape
Moby Grape
Columbia, 1967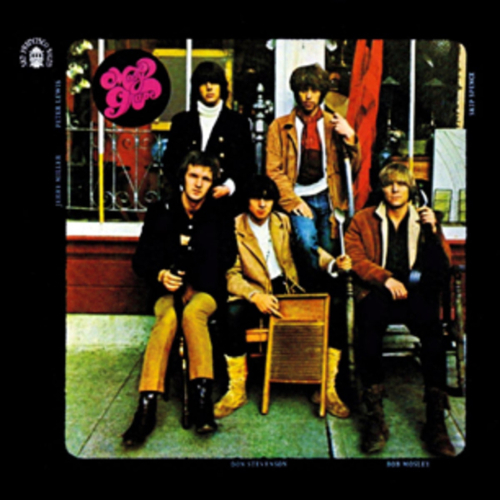 What a beautiful mess Moby Grape were, and what an amazing noise they made on their debut album, a stunning artifact of San Francisco rock at its 67 peak. Jerry Miller, Peter Lewis, Don Stevenson, Bob Mosley and Skip Spence all sang like demons and wrote crisp pop songs packed with lysergic country-blues excitement. And the bands three guitarists ? Miller, Spence and Lewis ? created a network of lightning that made songs like "Omaha,"?"Changes" and "Hey Grandma" shine and sizzle. Columbia hyped this album to near death (issuing five singles at once), but the music is just as thrilling now as it was in 67. This is genuine hippie power pop.
​​
91.
Arular
M.I.A.
XL, 2005
"London calling, speak the slang now," crowed Anglo-Sri Lankan rapper Maya Arulpragasam, and no one could begrudge her the Clash reference. Arular was the sound of punk and agitprop meeting the 21st century ? a protest march, a street riot, and a carnival, conducted over rousingly rackety beats. The production, by M.I.A. and her then-beau Diplo, recast hip-hop as low-fi global party music. But its M.I.A. who commands the spotlight, whether flirting ("My finger tips and the lips/Do the work, yeah/My hips do the flicks), sloganeering ("Pull up the people, pull up the poor"), needling ("You can be a follower but whos your leader?"), or talking glorious nonsense: "Purple Haze/Galang a lang a lang lang."​​
90.
#1 Record
Big Star
Ardent/Stax, 1972
Alex Chilton and Chris Bell were the Memphis whiz kids at the heart of Big Star. They mixed British pop finesse with all-American hard rock, from the surging "Feel" to the acoustic "Thirteen," one of the most beautiful love songs ever written. Chilton, who had been a teenage star with the Box Tops, sang in a high, bright voice that bristled against jagged, ringing guitars. Big Stars back-to-basics idealism didnt sell many records in the progressive-rock-dominated early-Seventies but over the years they inspired artists such as the Replacements and R.E.M..​​
89.
Upstairs at Erics
Yaz
Mute, 1982
The ultimate Eighties synth-pop manifesto. Alison Moyet was the brash girl singer with the soul pipes. Vince Clarke was the keyboard geek punching the buttons. Together, they made an album full of club classics like "Situation," "Too Pieces" and "Dont Go," along with "Midnight," a torch ballad Smokey Robinson could have written for Dusty Springfield. Clarke had already tasted fame with Depeche Mode; he famously quit in a huff after they rejected "Only You," which became Yazs first hit. He moved on to Erasure, Moyet to solo hits, but their short-lived partnership was the essence of sideways-haircut romance.​​
88.
Homework
Daft Punk
Virgin, 1997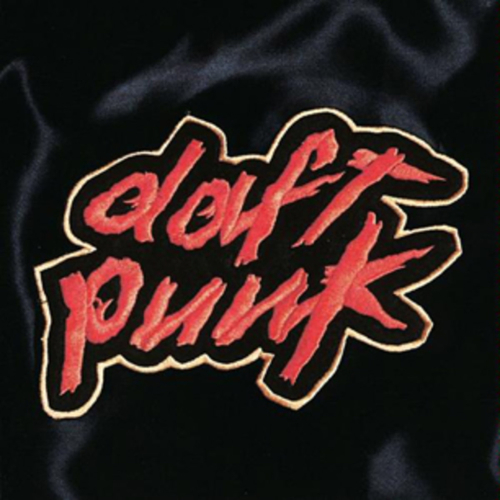 Daft Punks debut is pure synapse-tweaking brilliance. French duo Thomas Bangalter and Guy-Manuel de Homem-Christo proved that techno and house could be as elastic, catchy and, at times, as funny as the poppiest pop without diluting its hypnotically driving, acidic essence. Homeawork had standout hits ? like "Da Funk" and the anthemically bloopy "Around the World." But it was paced like a great album, weaving hip-hop and funk (and, on "Rock N Roll," even some Seventies glam) into the mix, with pauses for oceanic contemplation (the guitar-washed "Flesh") and hip-hop influenced skits like "WDPK 83.7 FM," in which a French-accented robo-DJ promises "the sound of tomorrow and the music of today." Considering their towering shadow over all subsequent EDM, that brag sounds like truth in advertising.​​
​​
87.
Mass Romantic
The New Pornographers
Mint, 2000
"Where have all sensations gone?" Neko Case asked on this Vancouver bands debut. A lot of indie-rockers were wondering the same thing during the musics late-Nineties nadir. The New Pornos gave the scene a jolt of energy and sorely missed fun. Burt Bacharach fan Carl Newman, Bowie obsessive Dan Bejar and alt-country barnburner Case didnt have much in common on paper but on songs like "Letter From An Occupant" and the title track they came up with music that surged with electric smarts, roundhouse drum-pump and hooks atop hooks. Its power pop that never lets up for a minute.​​
86.
good kid, m.A.A.d city
Kendrick Lamar
Top Dawg/Aftermath/Interscope, 2012
The last thing hip-hop was expecting in 2012 was a record like Kendrick Lamars debut: a mainstream triumph by a leftfield star, a classic album that built on narratives not punchlines or braggadocio, a cracked lens view of one of raps sacred terrains, Compton, California. In good kid, m.A.A.d city, Lamar sets spiritual yearnings and moral dilemmas against a stark backdrop of gang violence and police brutality. When Lamar does unleash a hair-raising boast ? "I pray my dick get big as the Eiffel Tower/So I can fuck the world for 72 hours" ? the triumphalism feels well-earned.​​
85.
Rage Against the Machine
Rage Against the Machine
Epic, 1992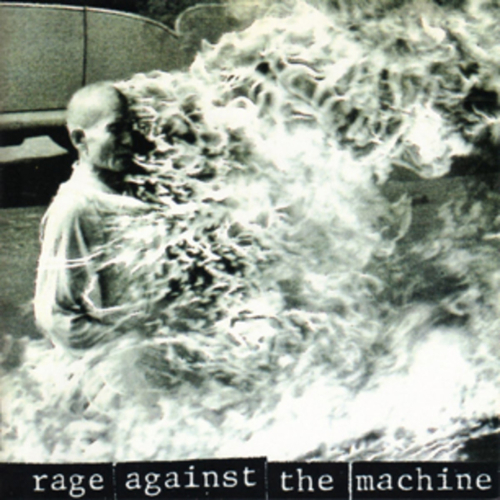 "I believe in this bands ability to bridge the gap between entertainment and activism," declared Zack de la Rocha, whose radical politics found sympathetic muscle in Tom Morellos howling one-guitar army. On songs like "Killing in the Name" and "Bullet in the Head" Morellos effects-soaked guitar sounded like a DJ scratch, an air raid siren and Led Zeppelinall at once and hardcore punk vet de la Rochas righteous voice was louder than a bomb: "They say jump/ you say how high" They spawned a million rap-rock imitators but blaming them for Limp Bizkit it like blaming sunshine for garden weeds.
​​
84.
Whitney Houston
Whitney Houston
Arista, 1985
The blockbuster debut of the 21-year-old Whitney, a great pop singer with the voice of a great soul singer. She could do steamy R&B like "You Give Good Love," she could do bubble-pop electro-boogie like "How Will I Know," she could do Hollywood schlock like "The Greatest Love Of All." And ? this was the confusing part ? she sang them all like they meant the same thing, which to her they did. Whitney had bigger triumphs ahead of her ? she hit her creative peaks as a full-grown woman. But the vocal firepower of her debut changed the way pop voices emoted for the next 15 years.​​
83.
Paid In Full
Erik B. and Rakim
4th and Broadway/Island 1987
Laid-back and diamond-sharp,?Rakim was the finest rapper of the Eighties, and this album is a big reason why. Paid in Full was one of the first hip-hop records to fully embrace Seventies funk samples on stone classics such as "I Know You Got Soul" and the title track. But it was Rakims impossibly cool voice and seemingly effortless flow that stunned listeners, along with the fearlessness of lines like: "Its been a long time, I shouldnt have left you/Without a strong rhyme to step to/ Think of how many weak shows you slept through."​​
82.
Heart of the Congos
The Congos
Black Ark, 1977
With all due respect to the Wailers, this 1977 set by the vocal duo of "Ashanti" Roydel Johnson and Cedric Myton is probably the most psychedelic and spiritually potent roots reggae set ever made, and the greatest achievement of famed Jamaican producer Lee "Scratch" Perry. Unearthly harmonies bob in a whirlpool of echo and reverb alongside lowing cyber-cattle and other sound effects as the men sing of Jah, Africa, and the Bible, making art thats as much religious ritual ? and mind-altering substance ? as it is music. Which is exactly the point.​​
81.
Entertainment!
Gang of Four
Warner Bros., 1979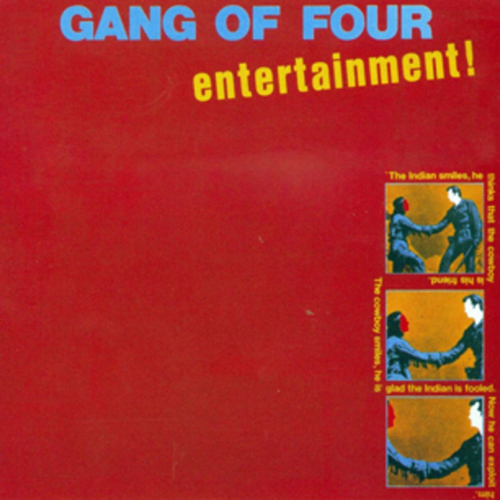 The Clash and the Sex Pistols had raged at rocks corporate structure but Marxist punks the Gang of Four dug into "the dirt behind the daydream" of capitalism without sounding like pallid grad students. In fact, Entertainment!s mix of punk fury and funk attack was a revelation. Andy Gills staccato guitar hits played perfectly off of singer-lyricist Jon Kings bleat. The stiff, jerky aggression of songs such as "Damaged Goods," "Anthrax" and "I Found That Essence Rare" influenced everyone from the Red Hot Chili Peppers to the whole DFA Records dance-rock scene.​​
80.
Mr. Tambourine Man
The Byrds
Columbia, 1965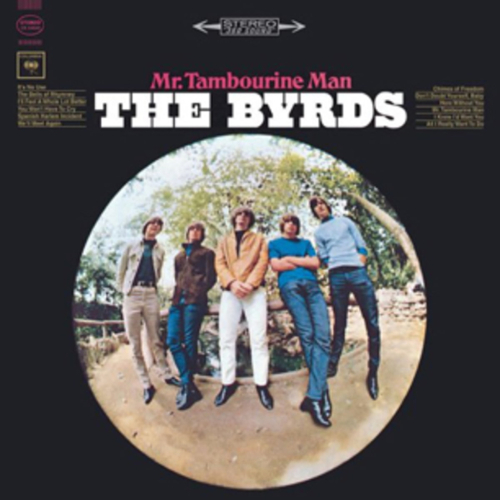 "Wow, man, you can even dance to that!" said Bob Dylan when he heard the Byrds heavily harmonized, electric twelve-string treatments of his material. The Byrds tender-but-tough debut defined folk rock with Pete Seeger and Dylan covers, Los Angeles studio savvy and punchy, ringing guitars. Its influence on generations of "jangly" rock and roll makes it one of the Sixties most visionary albums and while the Dylan songs got most of the ink, their originals ("Ill Feel A Whole Lot Better") were just as great.​​
79.
Elvis Presley
Elvis Presley
RCA, 1956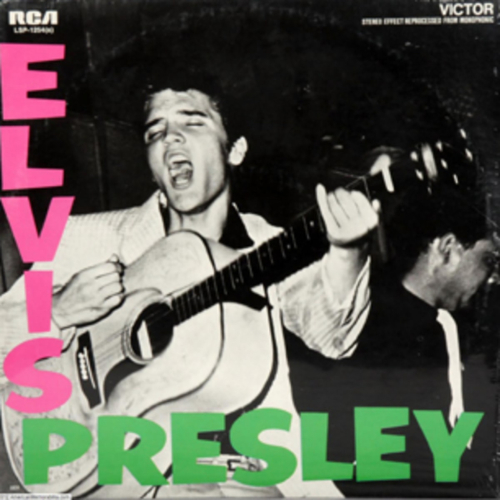 In November 1955, RCA Records bought Presleys contract, singles and unreleased master tapes from Sun Records for $35,000. His first full-length album came out six months later, with tracks drawn from both the Sun sessions and from further recording at RCAs studios in New York and Nashville. "There wasnt any pressure," guitarist Scotty Moore said of the first RCA sessions. "They were just bigger studios with different equipment. We basically just went in and did the same thing we always did." On tracks such as "Blue Suede Shoes," that meant revved-up country music with the sexiest voice anyone had ever heard.​​
78.
The Stone Roses
The Stone Roses
Silvertone, 1989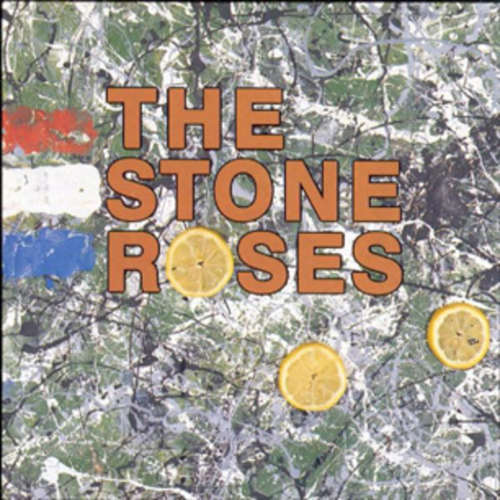 Before Oasis, Blur and their kin "invented" Britpop, there was the self-titled 1989 debut by the Stone Roses, who rose from Manchesters ecstasy-addled proto-rave scene with a sound that reaffirmed the glory of chiming, heady UK rock & roll. If they owed something to the sugar-smeared tunefulness of U.S. peers like R.E.M., their day-glo attack owed nothing to indie-rock coyness. The albums manifesto, after all, is titled "I Wanna Be Adored" ? a line that in fact sounds a lot like "I wanna be your dog" when they sing it. Which is appropriate: The Stooges were punks who wanted to be adored, too.​​
77.
Thank Me Later
Drake
Young Money/Cash Money/Universal Motown, 2010
A Canadian Afro-Jewish former teen television star who raps about the malaise of macking over dourly down-tempo ambient beats? It didnt quite sound like the recipe for an instant hip-hop landmark (nor for a commercial blockbuster), but with his 2010 debut, Drake remade rap?and for that matter, pop?in his own woozy image. Thank Me Later was a classic album-album, built to be listened to straight through, with chief producers Noah "40" Shebib and Boi-1da providing a sustained mood of swank sluggishness, and Drakes raps mixing bravado and blues?a party-hearty crown prince with a depressive side. Of course, hes also a punchline champ: "Im busy getting rich, I dont want trouble/I made enough for two niggas, boy?stunt double."​​
76.
Are We Not Men? We Are Devo!
Devo
Warner Brothers, 1978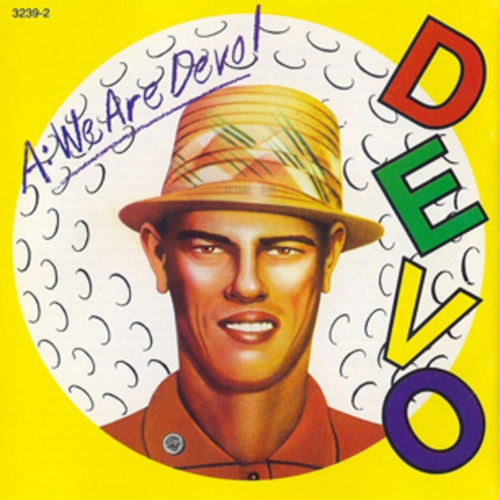 Most bands try to go for a hot new sound on their debut album. Devo did them all one better with a hot new philosophy ? impressing the gospel of societal "devolution" on a Seventies America that definitely needed to hear it. Billing themselves as "suburban robots here to entertain corporate life forms," they played tight, torrid music that contorted the assembly line pulse of their native Akron, Ohio on songs like "Jocko Homo," "Uncontrollable Urge" and a version of "Satisfaction" that stripped the Stones original down to its corroded chassis.​​
75.
Beauty and the Beat
The Go-Gos
A&M/I.R.S., 1981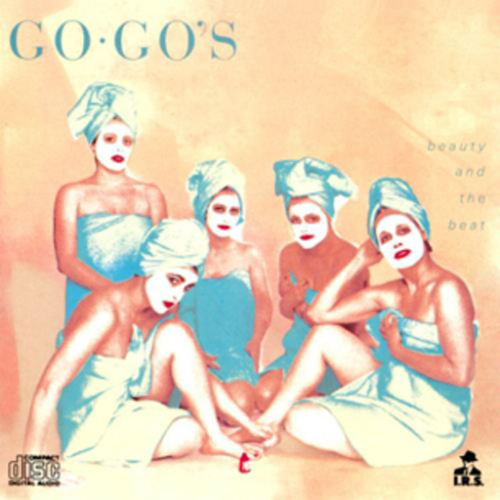 The most popular girl group of the New Wave surfed to the top of the charts with this hooky debut. Everyone knows "We Got the Beat" and "Our Lips Our Sealed," exuberant songs that livened up the Top Forty, but the entire album welds punkish spirit to party-minded pop ? from the L.A. anthem "This Town" to splashy power-pop like "Skidmarks on My Heart" and "Cant Stop The World." Its a beachscape of catty girls and pretty boys, and an image of Southern California thats just as indelible as anything by the Eagles or Doors.​​
74.
xx
The xx
XL/Young Turks, 2009
Pop was in a maximalist phase, all pummeling Eurodance beats and rococo production flourishes, when these London indie rockers arrived with a radically different musical message: less can be much, much more. Songs like "Crystallized" and "Islands" are masterpieces of minimalism ? songs built around simple chord progressions, delicate guitar and keyboard ostinatos, the gentle rub of Romy Madley-Croft and Oliver Sims his-and-hers croons. Its beautiful music, an exercise in restraint, in the artful use of space and silence. Its also funky (check the bonus track cover of Aaliyahs "Hot Like Fire") and, against all odds, sexy ? booty call music for the blog-rock set.​​
73.
Come Away with Me
Norah Jones
Blue Note, 2002
Maybe the most surprising blockbuster of the 21st century, at 10 million-plus copies sold and counting, this sultry set made easy-listening music actually worth listening to. The magic is mainly in Jones sexy, silky tone and effortless phrasing ? its not surprising her previous efforts included diva turns on downtempo EDM jams. But the song selection, including Hank Williams "Cold Cold Heart" and Hoagy Carmichaels "The Nearness of You" alongside gems from a new generation of craftsmen, was also first-rate, while the arrangements balanced smoky jazz and soft pop without turning to abstraction or schmaltz. The result splits the difference between a languid kiss and a juicy bong hit.​​
72.
Led Zeppelin
Led Zeppelin
Atlantic, 1969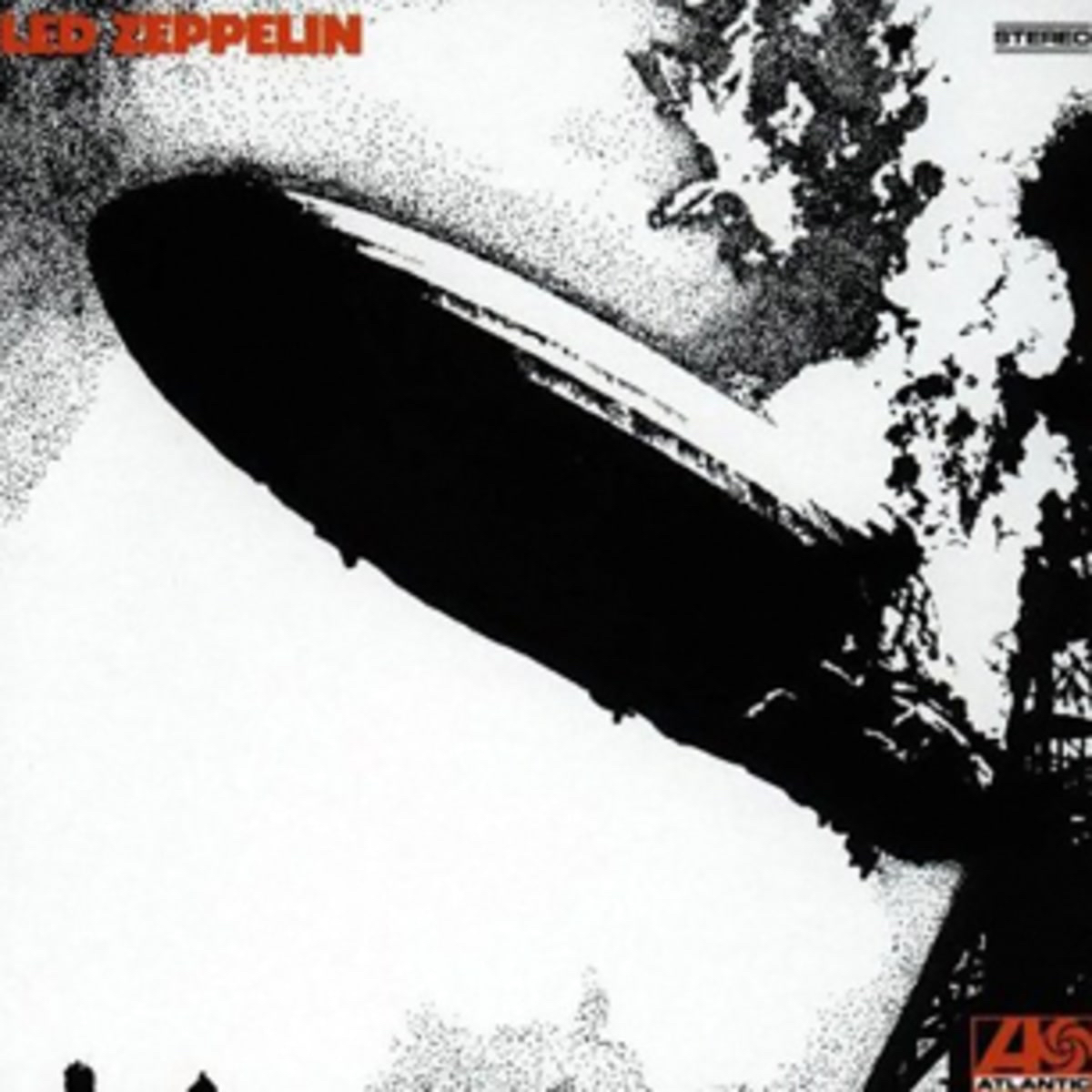 On their first album, Led Zeppelin were still in the process of inventing their own sound, moving on from the heavy rave-ups of guitarist Jimmy Pages previous band, the Yardbirds. But from the beginning, Zeppelin had the astonishing fusion of Pages lyrical guitar playing and Robert Plants paint-peeling love-hound yowl. "We were learning what got us off most and what got people off most," said Plant. Yet the template for everything Zeppelin achieved in the 1970s is here: brutal rock ("Communication Breakdown"), thundering power balladry ("Your Time Is Gonna Come"), acid-flavored folk blues ("Babe Im Gonna Leave You").​​
71.
Whats the 411
Mary J. Blige
Uptown/MCA, 1992
Mary J. Blige and producer Sean "Puffy" Combs built a platinum-plated bridge between the then disparate worlds of hip-hop and R&B, earning her the undisputed title "Queen of Hip-Hop Soul." Blige was as tough as a rapper but smooth and sweet like an old-school diva and on inviting but rugged songs like "Real Love" and "Reminisce" she imbued a streetwise elegance that brought a fine new realism to R&B. Whats the 411? was just as much as important in its own right as Illmaticor Ready To Die, laying the groundwork for independent women like Lauryn Hill and Beyonce.
​​
70.
Dry
PJ Harvey
Too Pure, 1992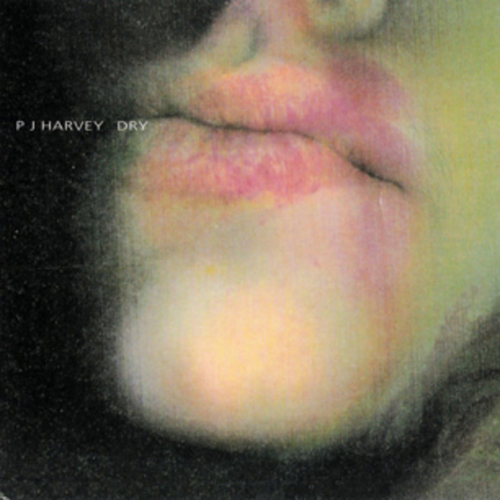 22-year-old singer-guitar punisher Polly Jean Harvey dropped her ferocious debut just six months after Nirvanas game-changing Nevermind. But this English rocknroll trio invented an alternate type of raw power to Seattle grunge, whether Harvey was breathlessly singing "Im happy Im bleeding" over Captain Beefheart slide guitar blooze riffing, easing herself metaphorically into a body-bag ("Plants and Rags"), or spinning a psychosexually amped-up remake of the Samson and Delilah myth. Biblical passion never rocked so hard. "I put everything I had into it," she said years later. "It was a very extreme record." It still is.​​
69.
Pink Flag
Wire
Harvest 1977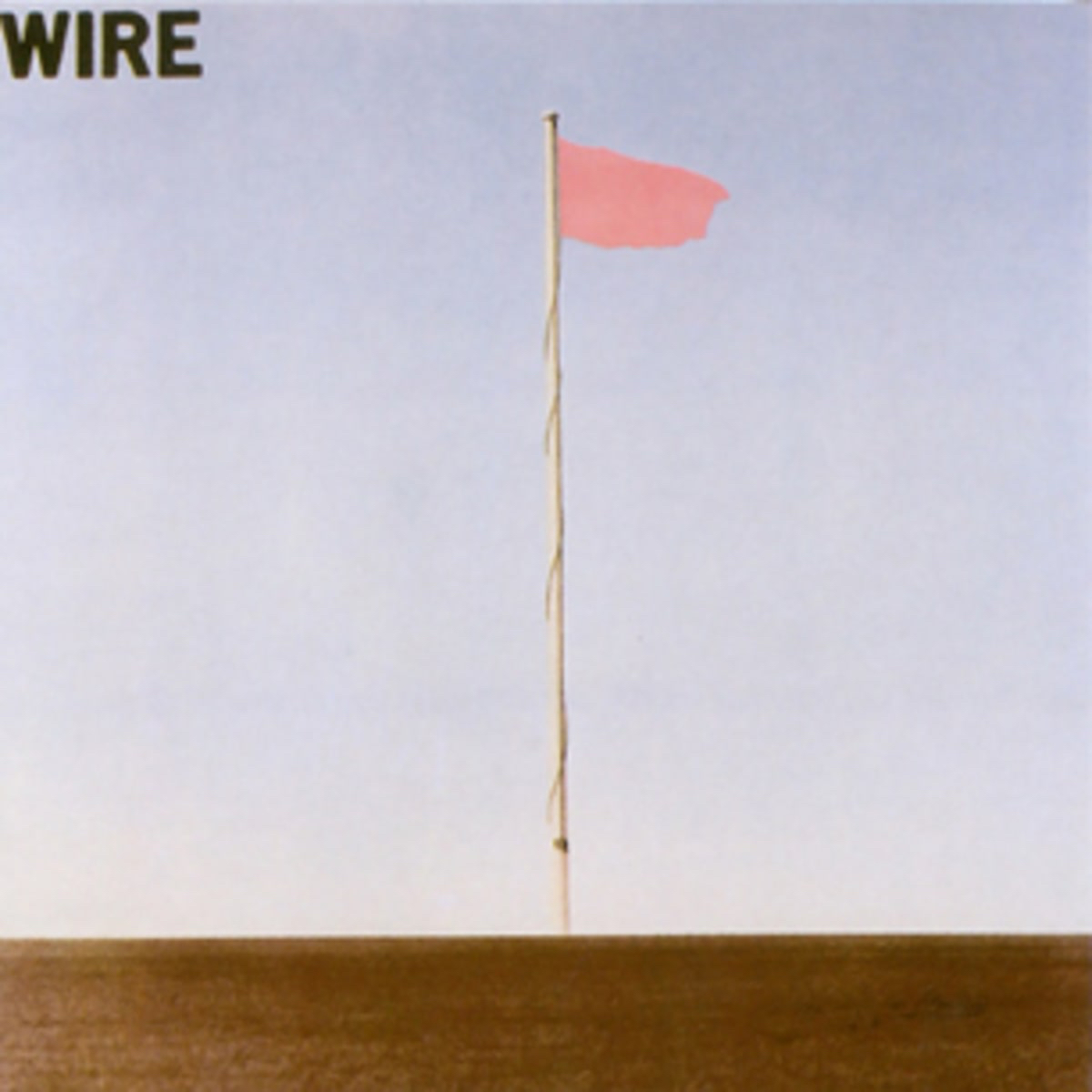 Wire were the sharpest, most inventive malcontents in the UK punk class of 77, knocking out two-chord blasts of primal blurt that made the Sex Pistols sound like Traffic. Pink Flag seemed to reimagine rock itself from the basement up -- from the surging, war-torn "Reuters" to the static-cling power-pop of "Ex Lion Tamer" and the lovely, skeletal romanticism of "Fragile." It became one of the most influential indie-rock albums ever and one of the most covered records of all time -- Minor Threat and Elastica did "12XU," R.E.M. did "Strange," Spoon did "Lowdown," the New Bomb Turks did "Mr. Suit," fIREHOSE did "Mannequin" and on and on.​​
68.
Talking Heads: 77
Talking Heads
Sire, 1977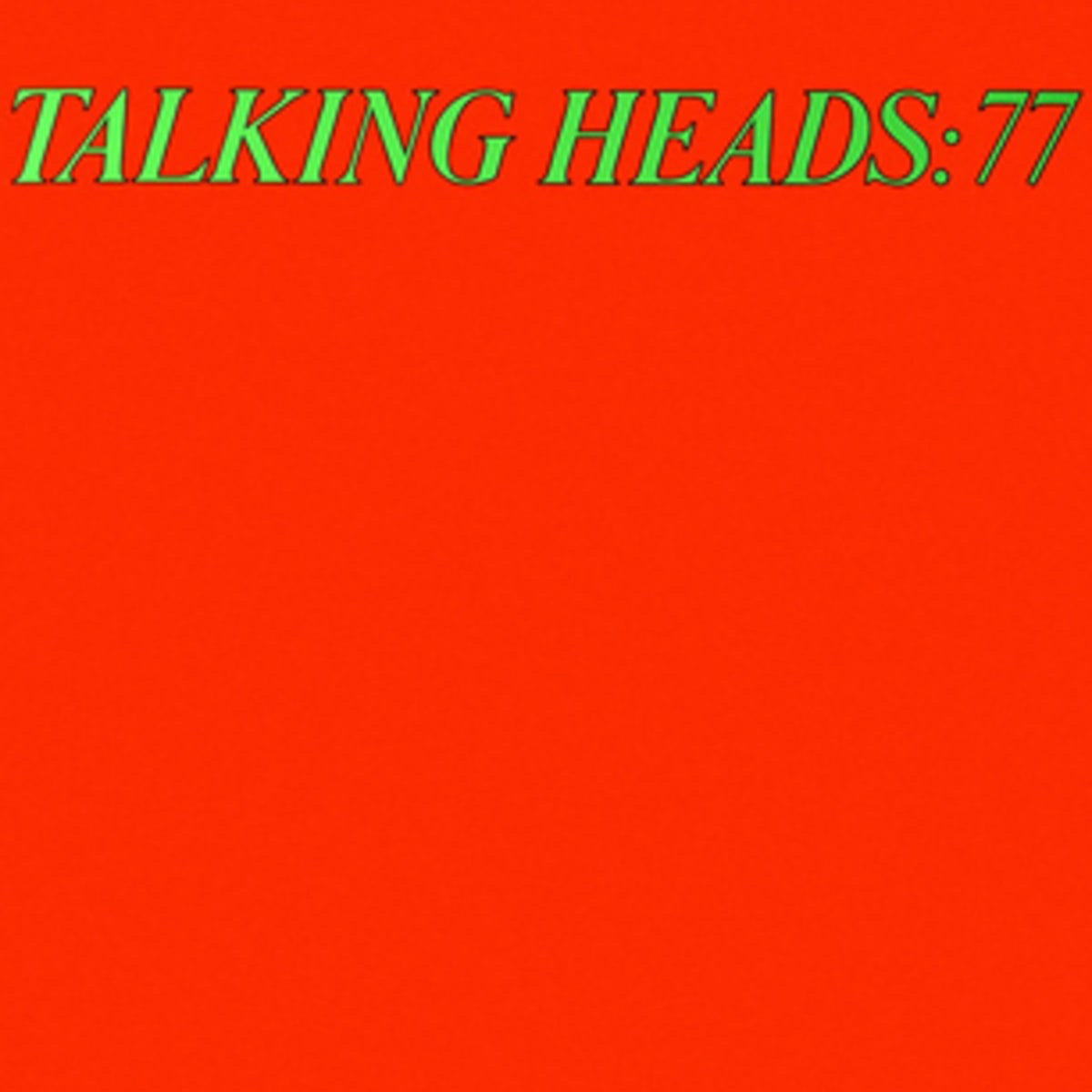 The Heads dressed like they were interning at the IRS and embraced a tightly wound normality as rebellion. "For a long time, I felt, Well, fuck everybody, " David Byrne told Punk magazine in 1976. "Well, now I want to be accepted." The result was an ingeniously constricted but upbeat sound and lyrics so normal they sounded borderline crazy: "I see the laws made in Washington, D.C. / I think of the ones I consider my favorites / I think of the people that are working for me." The chilling "Psycho Killer," on the other hand, was just plain crazy-crazy.
​​
67.
Get Rich or Die Tryin
50 Cent
Interscope, 2003
In Fiddys hands, the thug life was not merely a lifestyle ? it was a code, an ethos, a Zen path to showbiz glory. When Dr. Dreand Eminem unleashed him in 2003, America couldnt get enough of the ripped, tatted, bullet-riddled stud. 50s debut was full of dark, nickel-plated songs where he played up his hardcore image, but he also had no shame making songs for the ladies: With hits like "In Da Club," he packed dance floors at discos and bar mitzvahs alike. Fun fact: Get Rich or Die Tryin went nine-times platinum, making 50 the first rapper to sell a million for each time he had gotten shot.
​​
66.
The Stooges
The Stooges
Elektra, 1969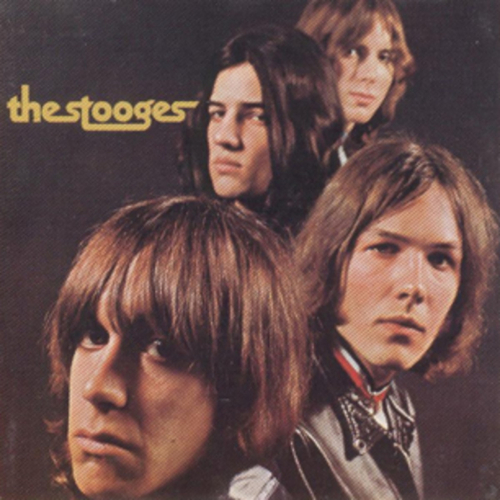 Fueled by "a little marijuana and a lotta alienation," the Stooges gave the lie to hippie idealism, playing with a savagery that unsettled even the most blase clubgoers. The band was signed to Elektra, despite label head Jac Holzmans misgivings that "the Stooges could barely play their instruments. How were we going to get this on record?" Ex-Velvet Underground member John Cale produced a primitive debut wherein, amid Ron Ashetons wah-wah blurts, Iggy Stooge (ne James Osterberg) snarled seminal punk classics such as "I Wanna Be Your Dog," "No Fun" and "1969." The record stiffed, but it undeniably gave birth to punk rock.​​
65.
Exile In Guyville
Liz Phair
Matador, 1993
It was pretty much impossible to hang around a cool girls dorm room in the mid 1990s and not see this indie-rock landmark on the CD shelf. A studio expansion of Phairs homemade Girlysound tape, Exilewas a stunning double album that sounded like its songs had gone from her firecracker brainstem straight to tape with the only slightest guitar-drums mediation. The barebones songcraft caused as much of a stir as her frank sex talk on "Flower" and "Glory." But its the lacerating honesty of tracks such as "Divorce Song" that sticks, and "Fuck and Run" is one of the saddest songs ever written about dreaming of romance and settling for less.​​
64.
I Just Cant Stop It
The English Beat
I.R.S., 1980
They called themselves the Beat, and they lived up to the moniker: no other UK ska-revival act had their knack for festive rhythm. I Just Cant Stop It showed they were a great dance band, with the ragamuffin toasting of Ranking Roger and sweet saxophone lines of graybeard horn-maestro Saxa floating atop the incessant beat. But they were also a razor-sharp pop group. Lead singer Dave Wakeling wrote deft melodies and lyrics that cast a sharp, cold eye on romance and Thatcher-era politics. The album title doubles as a party-credo and ? if you listen to words of the torrid "Mirror in the Bathroom" ? a lampoon of preening pretty boys.
​​
63.
Shes So Unusual
Cyndi Lauper
Epic/Legacy, 1983
Laupers first band had broken up, she had filed for bankruptcy, and she was singing in a Japanese restaurant. Then this debut album of exuberant, razor-sharp dance pop became the first by a female performer to score four Top Five hits, including?"Girls Just Want to Have Fun" and "Time After Time." The Queens-bred singer looked like a punked up Betty Boop and her sound was admirably elastic ? from here cover of Princes "When You Were Mine" to the reggae tinged "Witness" to an amazing take on the Brains "Money Changes Everything," which sounds at once like a pissed off song about careerist jerks and a anthem of pure nows-my-time ambition.​​
62.
Roxy Music
Roxy Music
Reprise, 1972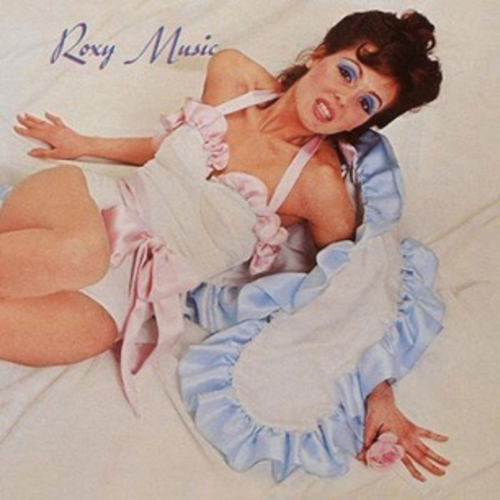 In England in the early Seventies, there was nerdy art-rock and sexy glam-rock and rarely did the twain meet. Until this record, that is. Roxy Music mixed future-shock experimentalism in the form of Brian Enos synth-doodles with Old-world charm in the form of Bryan Ferrys tuxedoed croon. "2HB," an ode to Humphrey Bogart, looked back to the grace of vintage Hollywood, while the storming electro-glitz of "Virginia Plain" proved they could write wham-bam hits and translucent cyber-rock like "Ladytron" laid the cloud-car highway to Radiohead and beyond.
​​
61.
Up the Bracket
The Libertines
Rough Trade, 2002
Before he became famous for all the wrong reasons, Pete Doherty led the Libertines to gutter-punk glory on the bands 2002 debut. Produced by Mick Jones of the Clash, Up the Bracket (the title was British slang for a punch in the throat) was a blur of slurred harmonies, budget-guitar grime and songs that always seemed like they might disintegrate or careen off the tracks. It could have been a mess, but thanks to Doherty and Carl Barats giant stash of swishy, Kinksian hooks, the album was as off-handedly tuneful as it was trashy ? music that felt like a slightly dodgy, ultimately thrilling night on the town.​​
60.
Tidal
Fiona Apple
Columbia, 1996
In the age of Alanis and Jewel, the airwaves were crawling with troubled ingenues singing tragic ballads about their haunted eyes, but Fiona Apple stood out as a bad, bad girl. Apple was still in her teens when she made Tidal, but the New York art waifs husky voice and jazzy piano gave her confessions a surprisingly adult tone. She also came up with a knockdown theme song in "Criminal," the tale of a young woman whos been careless with a delicate man and even more careless with her delicate self. Tidal was just the beginning ? and Apple has kept topping herself artistically ever since.​​
59.
Fever to Tell
Yeah Yeah Yeahs
Interscope, 2003
Ladies and gentlemen, Karen O! The Yeah Yeah Yeahs debut introduced the world outside New York to the beer-swilling frontwoman, who sounded like shed eaten Pat Benatar for breakfast while rocking out to Siouxsie and the Banshees. The gorgeous ballad "Maps" was the surprise hit, but most of the album found O spitting fiery slogans ? "Were all gonna burn in hell!" ? like a crazed art-school diva. With Nick Zinner dishing thick, badass riffs and Brian Chase laying down thudding drums, this was vicious garage punk that put fear into the hearts of bass players everywhere.​​
58.
Pretty Hate Machine
Nine Inch Nails
TVT, 1989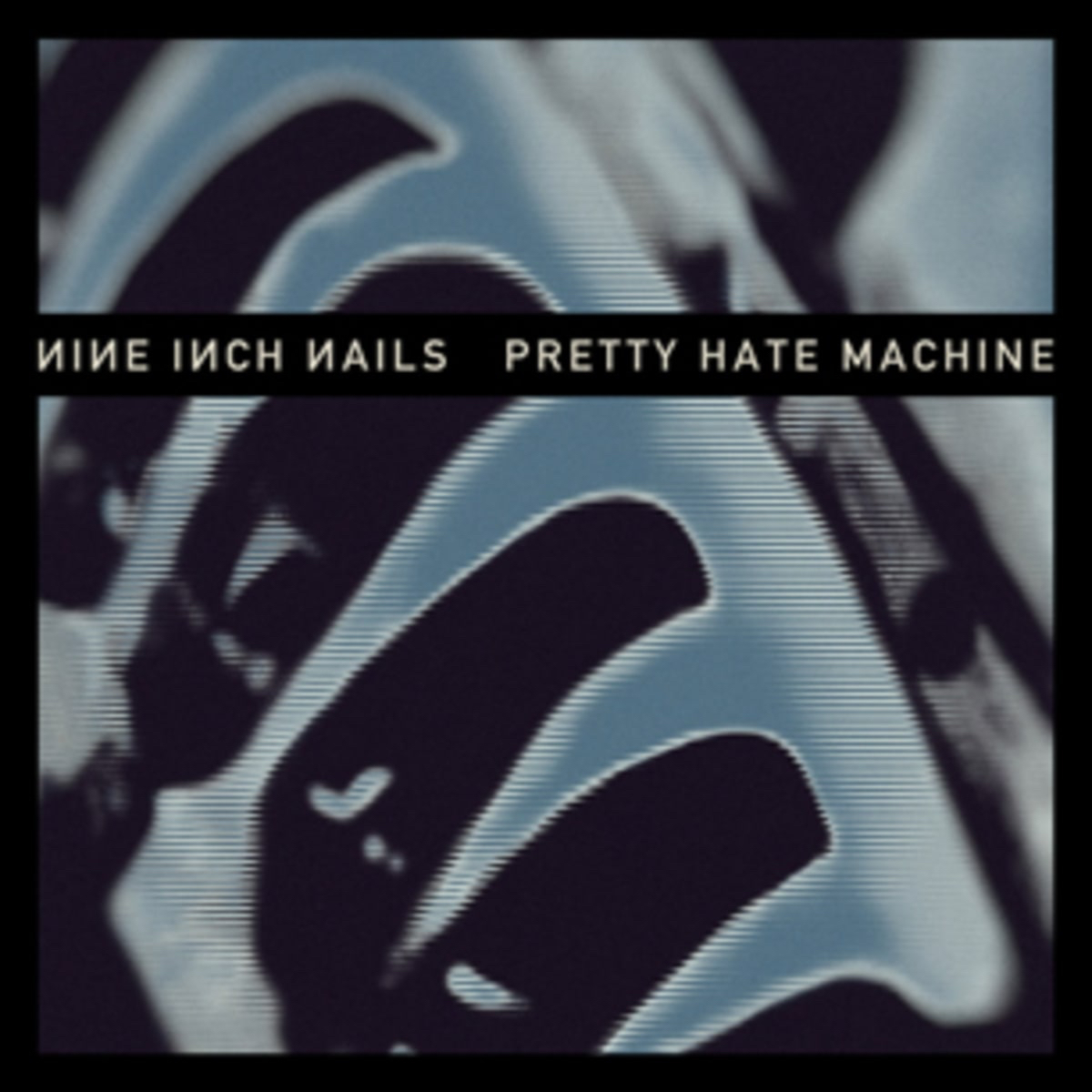 When Trent Reznor made Pretty Hate Machine, he was just another New Wave synth dork who failed to hit the big time during the Eighties gold rush. His big claim to fame was playing back-up to Michael J. Fox and Joan Jett in the flop flick Light of Day. But in his studio fantasies, he became an industrial demon lord, barking commands over mechanical stun-beats: "Bow down before the one you serve / Youre gonna get what you deserve!" With "Head Like a Hole," "Terrible Lie" and "Kinda I Want To," Reznor was the king of the goth dance floor.​​
57.
Oracular Spectacular
MGMT​​
Columbia, 2008
Two hipster geeks from Wesleyan plug in their rad vintage keyboards, pick out some fetching headbands and compose a suite of damn-near-perfect synthesized heartache. The songs on Oracular Spectacular get even better if you tune in close to the vocals ? but you dont have to figure out a single word of "Kids" to feel the poignant kick of that massive nine-note keyboard hook. The whole album is an odd collection of Seventies psychedelic love-bead sensibility and Eighties New Wave cool.​​
56.
For Emma, Forever Ago
Bon Iver
Jagjaguwar, 2008
Justin Vernon sulked out of exotic Eau Claire, Wisconsin to become the indie bard of the late 2000s. At core, Emma is the sound of a dude sitting in a woodland cabin with an acoustic guitar singing in slurred falsetto about… well, its hard to parse what, exactly. But the gist is unmistakable: gorgeously tuneful, and at times hallucinogenic melancholy, dressed in shimmering drones and vocal harmonies, anticipating a folk-rock renaissance that kindled kindred spirits like Fleet Foxes and Grizzly Bear.​​
55.
Supa Dupa Fly
Missy "Misdemeanor" Elliott
The Goldmine/Elektra, 1997
No album summed up the glories of Nineties radio as perfectly as Supa Dupa Fly, the spaced-out avant-funk bomb that introduced Missy as the don of Virginia Beach. With her partner in crime, Timbaland, Missy claimed hip-hop and R&B as her personal playground, with a voice that dripped soul whether she was singing, rapping, or just chanting the words "beep beep" wherever she could fit them in. Missy struts her stuff in hits like "The Rain," "Sock It 2 Me" and the hysterical "Izzy Izzy Ahh," conquering the world and getting her vroom on. Years later, Supa Dupa Fly still sounds futuristic.
​​
54.
Kill Em All
Metallica
Megaforce/Elektra, 1983
Check out that awesome band picture on the back cover ? these guys looked nothing like Eighties rock stars. Instead, they looked like four shaggy headbanger kids with nothing going for them except the fervor of true believers. Yet that was enough to change the world. Metallica might have taken inspiration from U.K. bands like Iron Maiden or Diamond Head, but they channeled it all into something new and distinctive, in the speedy thrash riffs of "Hit the Lights ? and thats exactly what it sounds like.​​
53.
New York Dolls
New York Dolls
Mercury, 1973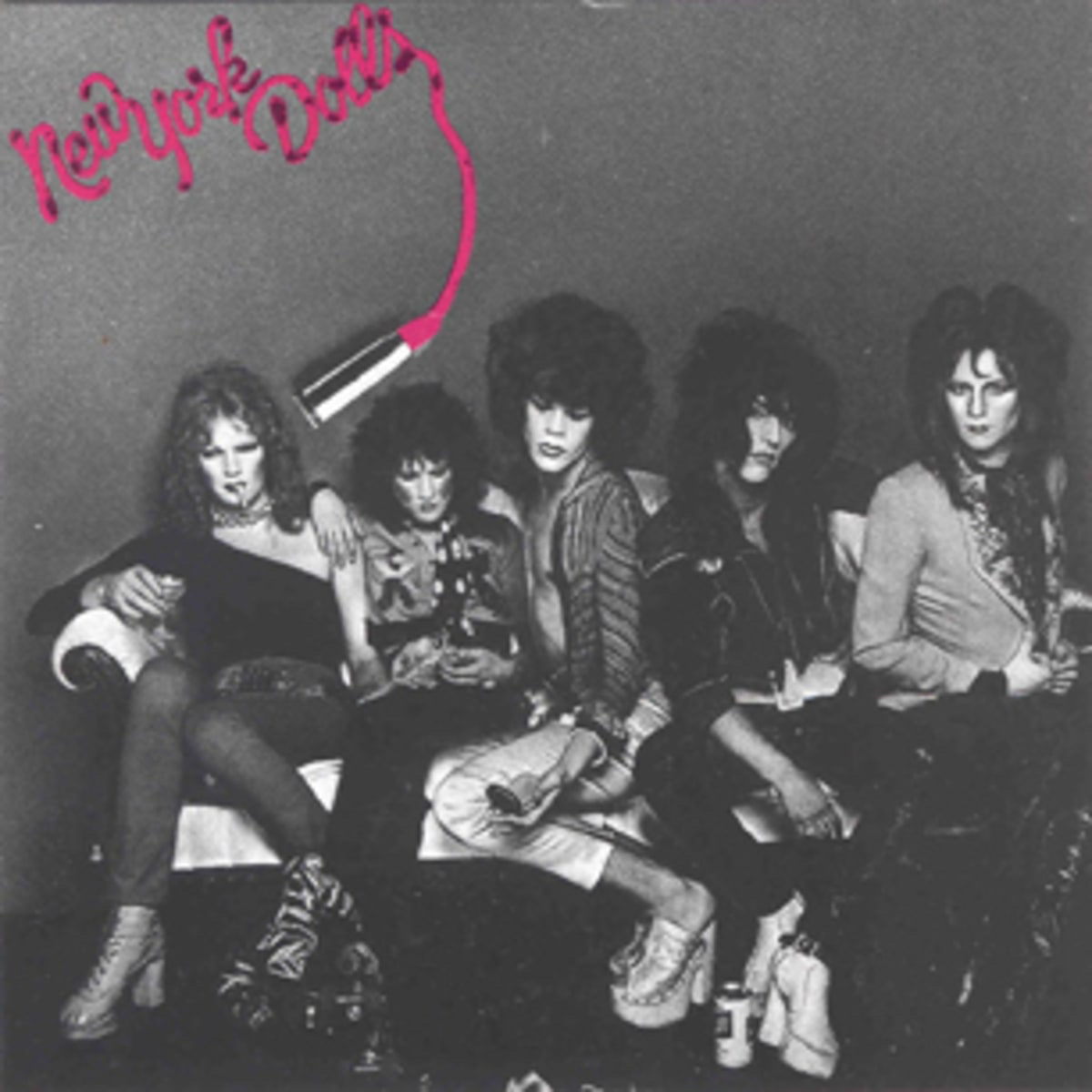 "Could you make it with Frankenstein?" these glammed-out proto-punks asked, not kidding at all, baby. Produced by Todd Rundgren, the fast, cheap and out of control New York Dolls cooked down the Stones decadent blues, the Crystals street-tough sassiness and the Velvet Undergrounds torrid noise into songs like "Personality Crisis," "Trash" and "Bad Girl." They dressed like hookers but they single-bootedly kicked low-life New York swagger into a new era, with a hunger and intensity that no British glitter-rock prima donna could match. Rock still hasnt gotten over it.​​
52.
Boy
U2
Island, 1980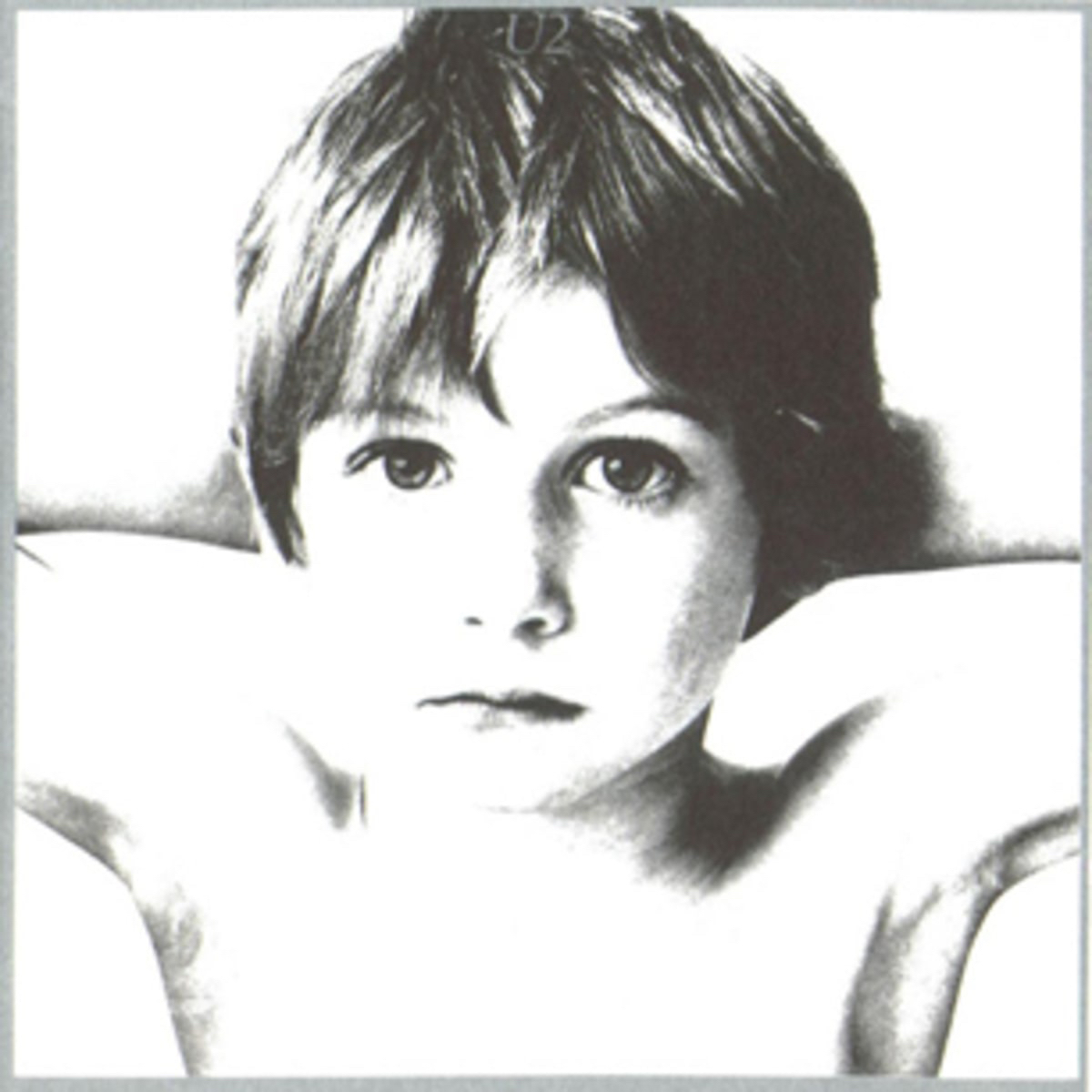 Too ingenious for punk, too unironic for New Wave, U2 arrived on Boy as big-time dreamers with the ambition to back it up; it was the first time anyone had the guts to think post-punk could have the mass and scope of arena-rock (the bands original choice for producer, before going with Steve Lillywhite, was Martin Hannett, of Joy Division fame). The Dublin foursome boasted Bonos flag-waving voice and Dave "the Edge" Evans echoey, effects-laden guitar, as well as anthemic songs such as the club favorite "I Will Follow." Every part of every arrangement is played for exhilarating impact. Pretty soon, theyd have plenty of followers of their own.​​
51.
The Smiths
The Smiths
Sire, 1984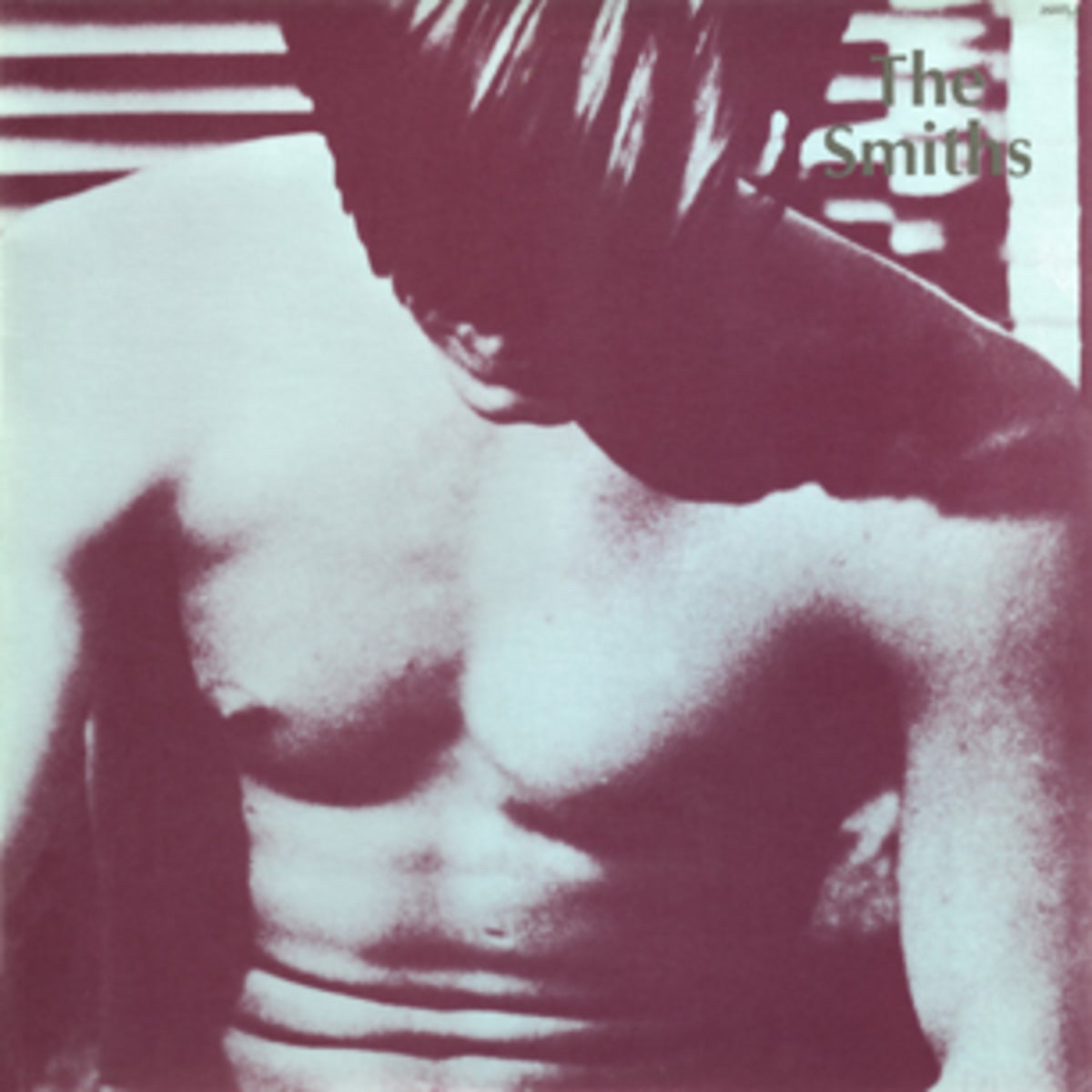 Sexual frustration, long sighs, an Oscar Wilde fetish, the Velvets and Stones and girl groups and movie worship ? its all there on the Smiths insanely original debut. The groundbreaking sound was equal parts Morrisseys morose wit and Johnny Marrs guitar chime. Moz trudges through Englands cheerless marshes in "Still Ill" and "This Charming Man" and sings about child murder on Suffer Little Children" He was a whole new kind of rock star (one who sang things like "For the good life is out there somewhere/ So stay on my arm, you little charmer/ But I know my luck too well"), and he transformed the iconography of UK pop forever.​​
50.
Los Angeles
X
Slash, 1980
Produced by Ray Manzarek of the Doors, this is the first great West Coast punk album. Searing songs fly off like sparks, including a zippy cover of the Doors "Soul Kitchen," opener "Your Phones Off the Hook but Youre not" and the torrid, William S. Burroughs-influenced "Johnny Hit and Run Paulene," all propelled by guitarist Billy Zooms rockabilly flash, D.J. Bonebrakes drums and John Doe and Exene Cervenkas cat-scratch harmonies and street-poet vibe. One song title perfectly sums up their scrawled message: "The Worlds A Mess, Its In My Kiss."​​
49.
Franz Ferdinand
Franz Ferdinand
Domino, 2004
Everything got a lot livelier when these mod Scottish dance-whore boys showed up, wearing tighter trousers and flaunting catchier tunes than any band out there. The Franz lads declared their mission was making "music for girls to dance to," with frantic guitar jitters and a disco sense of melodrama in hits like "Take Me Out," "Michael" and "Darts of Pleasure." Alex Kapranos vocals are full of smeared-mascara goth sex as he sighs pick-up lines like "I can feel your lips undress my eyes." Kanye West called them "white crunk music," Lil Wayne covered "This Fire" and the band still gets girls dancing.​​
48.
Modern Lovers
Modern Lovers
Beserkley, 1976
Jonathan Richman moved from Boston to New York as a teenager in hopes of sleeping on Lou Reeds couch. That influence shows on the two-chord anthem "Roadrunner." Recorded in 1972 but not released until 1976, Lovers turned the tough sounds of the Velvet Undergroundinto an ode to suburban romanticism, pure love, parents, the Fifties and all kinds of other things were that were totally uncool in the early Seventies. "[Rock] wasnt about drugs and space," he said years later. "It was about sex and boyfriends and girlfriends and stuff."​​
47.
Piper At the Gates of Dawn
Pink Floyd
Tower, 1967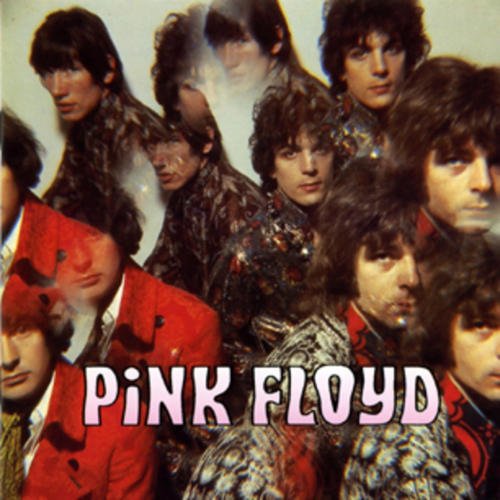 "Im full of dust and guitars," Pink Floyds Syd Barrett told Rolling Stone. Heres what that sounded like. The bands debut is all playful, psychedelic imagery and acid guitars. "Astronomy Domine" shows the groups pop side; "The Gnome" gets high on observations like "look at the sky/Look at the river/Isnt it goooood"; "Interstellar Overdrive" is a orgiastic guitar freakout that still leaves a burning sensation in the back of your brain. Barretts vision of psychedelia was blues-free, a huge innovation in late-Sixties England, and his genius-freak persona has been a chimeric lodestar for scads of trippy shut-ins.​​
46.
Ten
Pearl Jam
Epic, 1991
When their debut came out, Pearl Jam were competing with Nirvana in a grunge popularity contest they were bound to lose. Yet Ten is a near-perfect record: Eddie Vedders shaky, agonized growl and Mike McCreadys wailing guitar solos on "Alive" and "Jeremy" push both songs to the brink and back again. Where Nirvana proposed a violent broke with classic rock, Pearl Jam worked in the tradition of the Who, giving estranged, forgotten Gen X refugees the arena-stage they deserved. Their influence has been incalculable and ? Creed notwithstanding ? pretty great.​​
45.
Psychocandy
The Jesus & Mary Chain
Reprise, 1985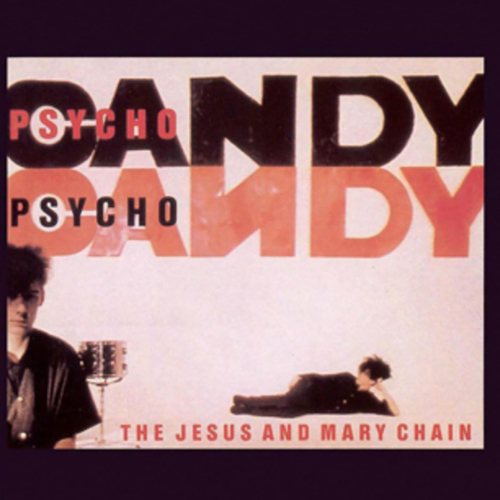 Scottish boys with amazing hair, terrible skin, leather pants and black shirts buttoned up to the neck surfing a wave of gloom and enjoying every moment of it. The Mary Chains debut is a decadent masterpiece of bubblegum pop drowned in feedback (see "Just Like Honey," "My Little Underground" and "Never Understand"). Psychocandy proved a massive influence on both sides of the pond, inspiring shoegaze in England and the noisy strain of indie pop in the States. Bands such as The Pains of Being Pure at Heart and albums such as My Bloody Valentines noise-on-noise masterstroke Loveless are impossible to imagine without this albums jet engine mope.​​
44.
Black Sabbath
Black Sabbath
Warner Brothers, 1970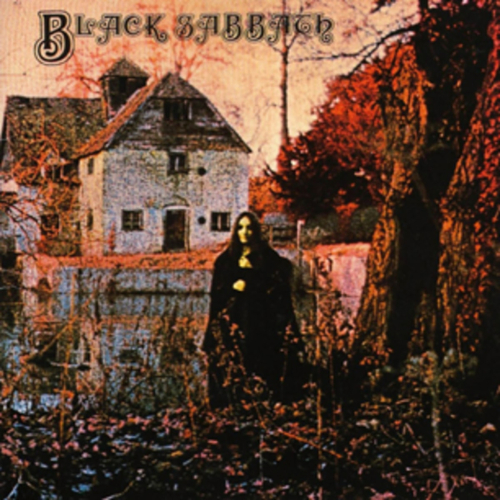 While the hippies huffed flower power in 1970, this Birmingham crew preferred sulfuric fumes. The album that arguably invented heavy metal was built on thunderous blues-rock ? see "The Wizard," which suggested the same juke-joint Lord Of The Rings obsession Led Zeppelin had. But the title track, with its famously downtuned Tony Iommi riffage, would define the sound of a thousand bands. And by the time Ozzy Osbourne sings "my name is Lucifer, please take my hand" on "N.I.B." it was hard not to feel pulled over to the dark side yourself.
​​
43.
Grace
Jeff Buckley
Columbia, 1994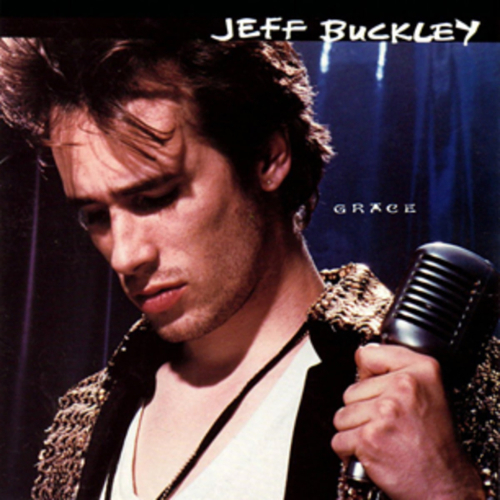 ​​Blessed with impressive pedigree (he was the son of the Sixties folk-pop icon Tim Buckley) and a voice of great range and deep character, Jeff Buckley was cursed with a perfectionists streak. Buckley had scrapped one stab at a second album and was gearing up to start over when he drowned in a freak accident in Memphis in May 1997, leaving Grace as the only studio album completed to his satisfaction in his brief lifetime. But it is a rich legacy: the transportive blend of serpentine guitars and Buckleys melismatic singing in "Mojo Pin" and "Grace"; the garage-band swagger and velvet pathos of "Last Goodbye" and "So Real"; the way Buckley turns Leonard Cohens "Hallelujah" into delicate, personal prayer.​​
42.
Definitely Maybe
Oasis
Creation, 1994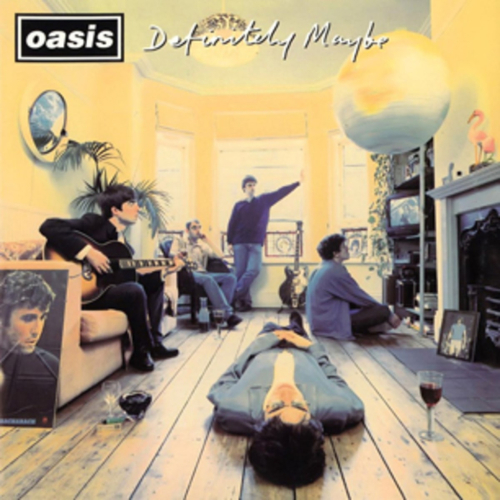 With a guitar fire-storm that raged like primo Stones, this Manchester crew declared their intent on "Rock N Roll Star," a bold declaration released amid alt-rocks cult-of-the-anti-star culture, and only months after Kurt Cobains suicide. All bluster, bravado and borrowed Beatle-isms (not to mention Bowie and T-Rexbites), it soars from hook to juicy hook. And when Liams snarl slips up into falsetto for the titular line of "Live Forever," its clear that ? on record, anyway ? that this crew would.​​
41.
Boston
Boston
Epic 1976
A landmark of Seventies hard rock, from the not-so-mean streets of Swampscott, Massachusetts. Tom Scholz, an MIT-educated Polaroid engineer, spent years in his basement studio, devising the perfect sonic formula. He found it, which is why Boston has remained in constant radio rotation ever since. The guitars feel epic, yet delicate and intimate in emo moments like "Something About You" and "Peace of Mind." In "More Than a Feeling," Scholz built a cathedral to young-adult male romantic yearning, with every second scientifically crafted for maximum impact ? right down to Sib Hashians climactic drum fills in the final fade-out. Come back, Mary Ann ? come back!​​
40.
Marquee Moon
Television
Elektra 1977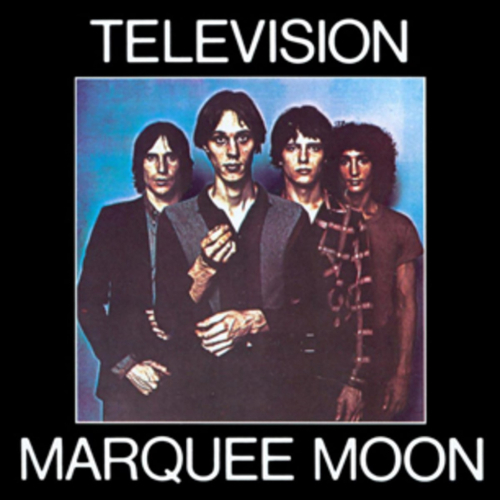 When the members of Television materialized in New York, at the dawn of punk, they played an incongruous, soaring amalgam of genres: the noirish howl of the Velvet Underground, brainy art rock, the double-helix guitar sculpture of Quicksilver Messenger Service. As exhilarating in its lyrical ambitions as the Ramones debut was in its brutal simplicity, Marquee Moons singular vision still amazes. "Friction," "Venus" and the mighty title track are jagged, desperate and beautiful all at once. As for punk credentials, dont forget the cryptic electricity and strangled existentialism of guitarist Tom Verlaines voice and songwriting.​​
39.
(Pronounced L?h-nerd Skin-nerd)
Lynyrd Skynyrd
MCA 1973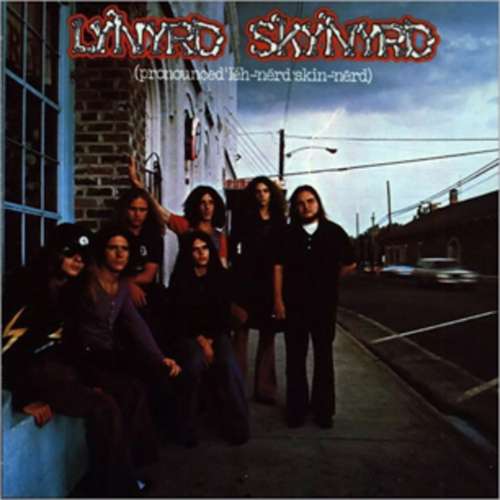 From the git-go, these shaggy folks from deepest Jacksonville, Florida played hard, lived harder and shot from the hip, all three guitars blazing in music that blew past the Mason-Dixon line to become Americas next top boogie-rock. Discovered and produced by from essential mid-Sixties Dylan sideman Al Kooper, Skynyrd offered taut rockers including "Poison Whiskey" and the perpetual lighter (well, now iPhone) waving anthem "Freebird." Perhaps the ultimate Southern rock band and this record aged shockingly well; just ask the Drive-By Truckers.​​
38.
Outlandos dAmour
The Police
A&M, 1978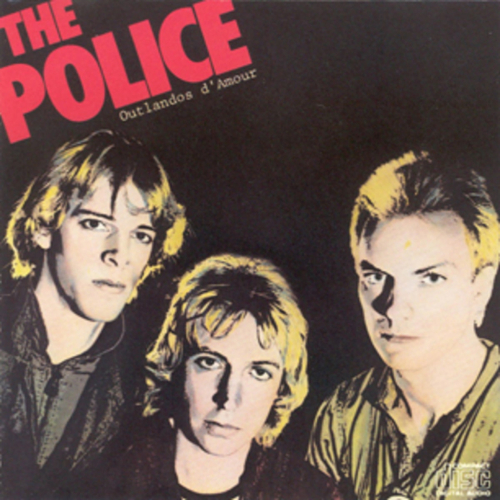 They would get bigger, but they never sounded fresher. From Stings smoothly syncopated bass to Andy Summers prog-rock guitar and Stewart Copelands precision drumming, the Police were post-punks who could play their instruments, absorbing reggae and jazz into the spare, bouncy sound of their debut album, a record that didnt sound quite like anything before it. The risque "Roxanne,"?"Next to You"?and "So Lonely"?proved that Sting was already a top-notch pop songwriter and these songs are in the DNA of everyone from No Doubt to U2.​​
37.
Greetings From Asbury Park, N.J.
Bruce Springsteen
Columbia, 1973
"Madmen, drummers, bummers, and Indians in the summer with a teenage diplomat" begins the future Boss, going on to unspool a sound and a cast of characters from a New Jersey seaside town that would change the landscape of rock & roll. "Growin Up" was a creation myth of a kid inventing himself on stages, "For You" anticipates the screen-door slam and lets-blow-this-town chivalry of "Born to Run," and "Spirit in the Night" launches the indomitable soul of Clarence Clemons and his horn. The beginning of one helluva ride.​​
36.
Give Up
Postal Service
Sub Pop, 2003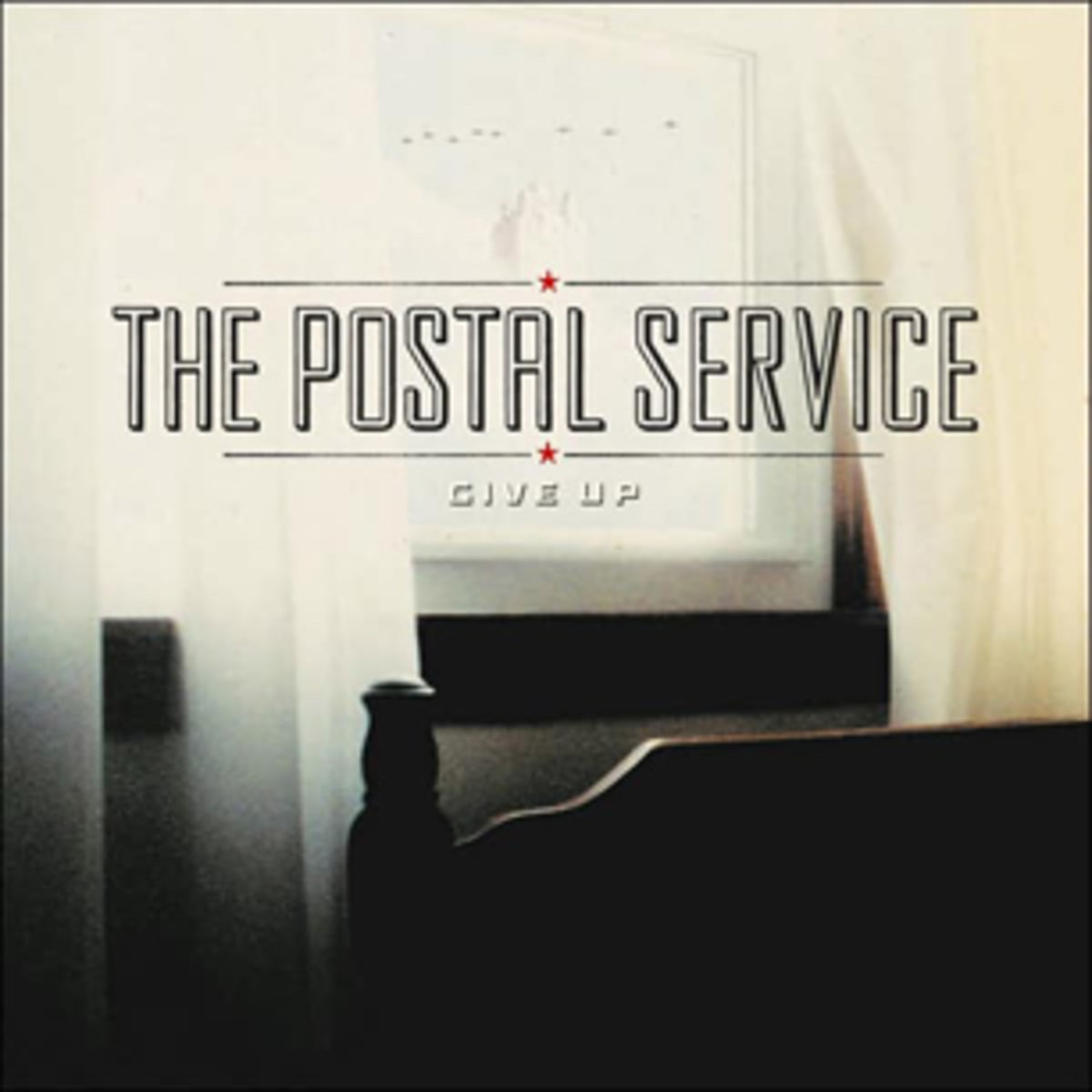 Released 20 years after synth-pop was left for dead and just after "electronica" had been written off amid an indie-rock revival, this 2003 gem was created by Death Cab For Cutie singer Ben Gibbard, who was just hitting his stride, with EDM maestro Jimmy "Dntel" Tamborello. Full of skittering fractal beats and buoyed by cameo vocals from Rilo Kileys Jenny Lewis, this emotional travelogue achieved a one-off perfection Gibbards main crew never quite managed. A million-some copies later, its a blueprint for electronic pop; just ask that Owl City kid.​​
35.
Weezer
Weezer
DGC 1994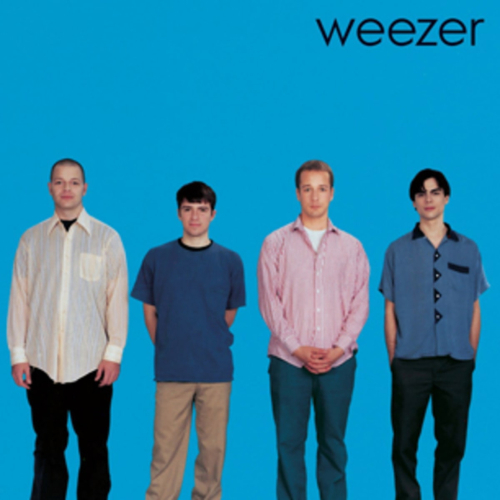 When it came out, Weezers debut was merely a cool, quirky power-pop album with a couple of hit singles: "Buddy Holly"?and "Undone?(The Sweater Song)." But Rivers Cuomos band became a major influence the young sad-sack punkers who today claim Weezer as one of emos pioneers. Mixing winking deadpan delivery with serious hooks, guarded sensitivity and a deep disinterest in alt-rocks then-roiling culture wars, they came up with a record thats aged much better than a lot of the serious indie-rock of the time ? denizens of which dismissed the Weez as a bad, major-label joke. Well, whos smirking now?​​
34.
The Doors
The Doors
Elektra 1967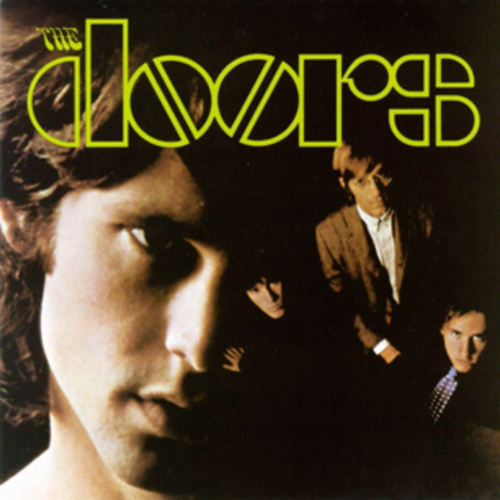 After blowing minds as the house band at the Whisky-a-Go-Go, where they were fired for playing the Oedipal drama "The End," the Doors were ready to unleash their organ-driven rock on the world. "On each song we had tried every possible arrangement," drummer John Densmore said, "so we felt the whole album was tight." "Break On Through (to the Other Side)," "Twentieth-Century Fox" and "Crystal Ship" are pop-art songs that were beyond Top Forty attention spans. But the Doors hit pay dirt by editing one of their jam songs for airplay:?"Light My Fire," written by guitarist Robby Krieger when Jim Morrison told everybody in the band to write a song with universal imagery.​​
33.
Hot Fuss
The Killers
Island, 2004
So what if they were from Vegas, not the U.K., and the year was 2004, not 1983? The Killers were determined to be Duran Duran anyway. Hot Fuss was a blast of irresistible synth grooves and lyrics about sex, dancing, jealousy and gender-bending, delivered by Brandon Flowers in the worlds greatest bad British accent. "All These Things That Ive Done" was the roof-raiser, building to the magnificently dippy chorus, "I got soul but Im not a soldier!" "Mr. Brightside" and "Smile Like You Mean It" will always sound great in sleazy rock bars at 2 A.M. Best line: "I take my twist with a shout."
​​
32.
Three Feet High And Rising
De La Soul
Tommy Boy 1989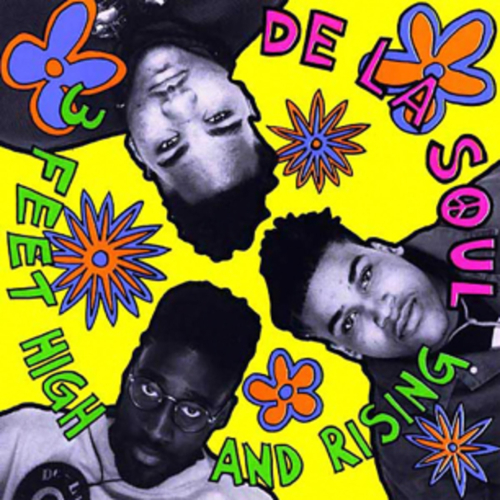 At the end of the Eighties, De La Soul rolled out a new style called "D.A.I.S.Y. Age," which stood for "Da Inner Sound, YAll." They led the Native Tongues posse ? no gold chains, just samples, skits, jokes and beats. This happily sprawling album is the sound of middle class pals pushing raps possibilities by expanding its subject matter and sonic makeup; their ingenious producer Prince Paul bit everyone from P-Funk to Hall and Oates and Johnny Cash. And on tracks like "Eye Know" and "Me, Myself, and I" De La Soul presented an optimistic eclecticism that served as a buoyant alternative to the rap scenes swaggering conformity.​​
31.
Dummy
Portishead
Go! Discs 1994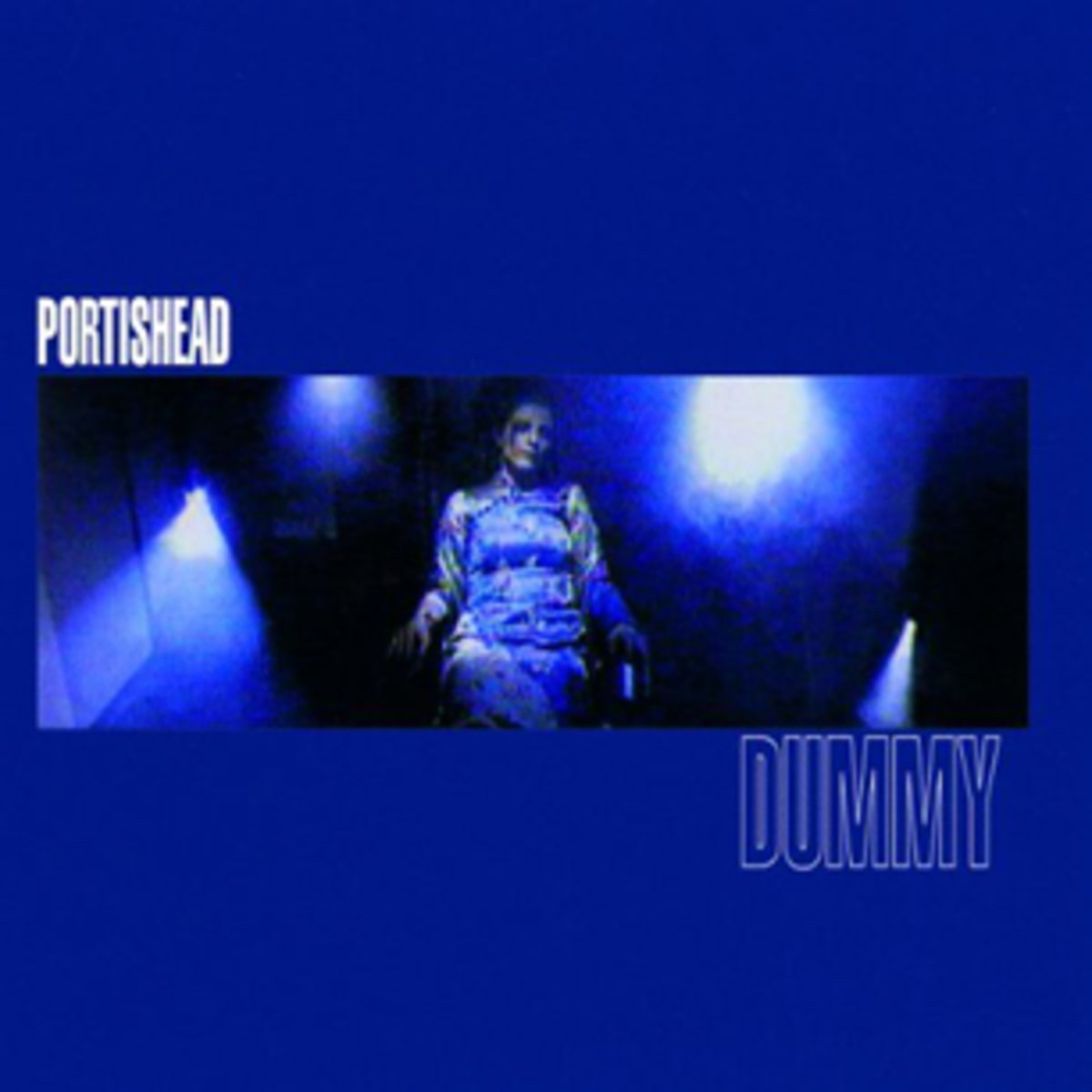 Portishead used some of the same building blocks as fellow Bristol, England, trip-hoppers Massive Attack ? woozy break beats, jazzy samples, live guitar, girl singer/guy programmer dynamic ? but Beth Gibbons brooding, pop-cabaret vocals showed to the world that you could feel real pain over a slow-dissolve groove. Dummy had a lot in common with the creepy beatscapes of the Wu-Tang Clans RZA but its depth-charge emotional power also evoked Forties noir and late-night, last-cigarette balladry. When Gibbons sings "nobody loves me...its true/Not like you do," against the fragile, cold-storage Lalo Schifrin sample of "Sour Times," shes a Billie Holiday for the chillout room.​​
30.
Whatever People Say I Am, Thats What Im Not
Arctic Monkeys
Domino 2006
Now this was one strange Brit-pop success story: Where were the fashion statements and model girlfriends? It turned out that all the Monkeys needed to conquer the world was scrappy, lager-fueled tunes about being young and bored in a bleak steel town. Alex Turner sang about waiting all week for Saturday night, only to strike out with the same local girls he bombed with last week. Thanks to Turners big bag of creaky melodies and the bands snaggletoothed guitar attack, even America couldnt resist pub-punk gems like the raging, sexy "I Bet You Look Good on the Dance Floor." Its the fastest selling debut album by a band in the history of the UK, quite an achievement if you consider their competition.​​
29.
Enter the Wu-Tang (36 Chambers)
Wu-Tang Clan
Loud/RCA, 1993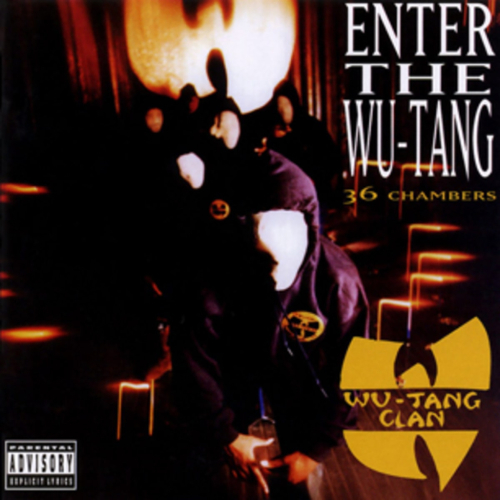 East Coast hip-hop made a return in 1993, thanks to a nine-man troupe of Staten Island, New York, MCs with a fascination for Hong Kong martial-arts mythology and producer RZAs love of menacing atmospherics. Hip-hop had been harder, but it had rarely been this dirty. Steeped in dusty soul samples and spine-crawling pianos, the RZAs epochal beats seem to hang suspended in billows of weed smoke, the perfect lush, menacing ambient for the project-stairwell grandstanding of Raekwon, GZA, Method Man, Ghostface Killah, et al. As the Nineties progressed, the Wu would infect the rest of hip-hop and R&B like an unshakable virus.​​
28.
B-52s
The B-52s
Warner Bros. 1979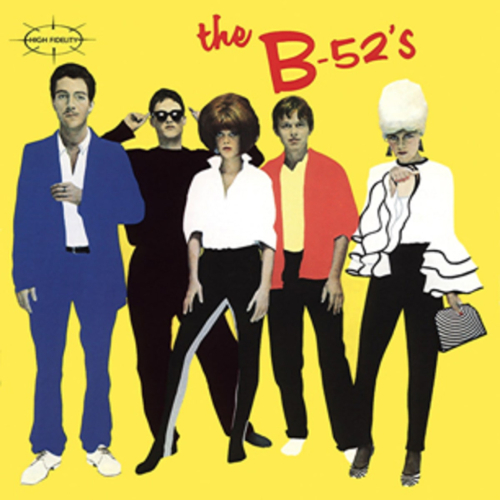 The debut by the B-52s sounds like a bunch of high school friends cramming all their running jokes, goofy sounds and private nicknames into a New Wave record. "We never thought it would get past our circle of friends in Athens [Georgia]," vocalist Fred Schneider told Rolling Stone. It turned out nobody could resist the bands campy, arty funk, or the eccentric squeals and bouffant hairdos of Kate Pierson and Cindy Wilson. (Playing organ, Pierson also defined the bands sound.) They played toy instruments, and their thrift-store image was as inventive and colorful as their music ? which, with "Rock Lobster," was pretty inventive and colorful.​​
27.
Van Halen
Van Halen
Warner Bros. 1978
The strutting frontman as spandex-clad love machine, the finger-flying guitar hero, the kegstand rhythm section: Van Halen was the ultimate party band and their debut feels like the Eighties arriving two years ahead of schedule. Tunes like the fist pumping "Runnin With the Devil," the muscular "Atomic Punk," a thunderous cover of "You Really Got Me" and "Aint Talkin Bout Love" put the show-biz swagger back in hard rock, and Eddie Van Halens jaw-dropping technique raised the bar for six-string pyrotechnics, particularly on "Eruption," the solo that launched a thousand dudes messing around at Guitar Center.​​
26.
Run-DMC
Run-D.M.C.
Profile/Arista 1984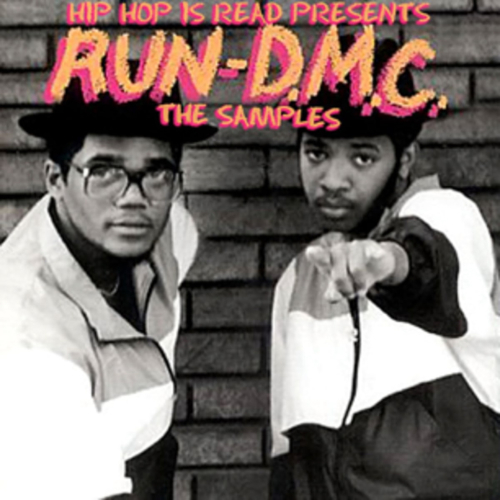 A rap album? The idea was esoteric back in 1984, but the debut full-length by Joseph "Run" Simmons, Darryl "D.M.C." McDaniels, and D.J. Jason "Jam Master J" Mizell changed that?and transformed American pop culture. Songs like "Sucker M.C.s" and "Hard Times" jettisoned the party-hearty disco bounce of early rap for blunt, blasting beats and rhymes. It was music that had the swagger, the attitude?the volume?of rock and roll; on "Rock Box," Run-D.M.C. even had the audacity to toss in a wailing heavy metal guitar. "Our DJs better than all these bands," they rapped, a boast that turned out to be a prophecy.​​
25.
Slanted and Enchanted
Pavement
Matador 1992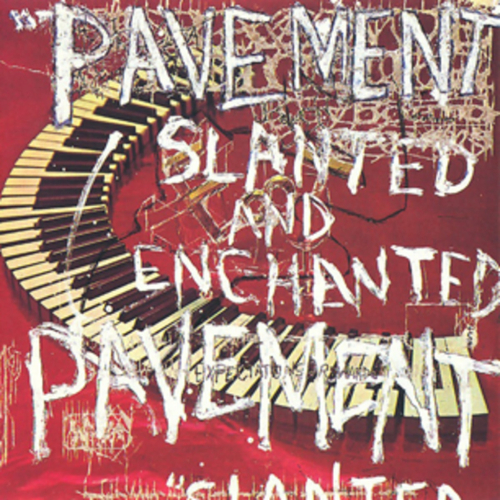 Pavement were the quintessential American independent rock band, and this is the quintessential indie-rock album. The playing is loose-limbed, the production laid-back and primitive, the lyrics quirky and playful, the melodies sweet and seductive. But the sound is as intense as the white noise of the Velvet Underground. Recorded on the super-cheap in Brooklyn and in their thirtysomething drummers Stockton, California studio, Slanted and Enchanted is one of the most influential rock albums of the 1990s; its fuzzy recording style can be heard in the music of Nirvana, Liz Phair, Beck, the Strokes and the White Stripes.​​
24.
Vampire Weekend
Vampire Weekend
XL, 2008
Vampire Weekend came out of Columbia University in the late 2000s, showing a pronounced affinity for boat shoes and button-downs as well as an intimate knowledge of African guitar music. Their debut backed up massive press buzz with suavely seductive pop-rock songs about college campuses and trysts with Benetton-wearing ladies. Ezra Koenigs Paul Simon-esque melodies were as refined as his education, floating over bright keyboards and Afropop-tinged grooves. Koenig had a term for VWs music: Upper West Side Soweto. However you label the sound, it was manna for Brooklyn-y boys and Molly Ringwald girls all over the world and helped fuel a discovery of global sounds in indie-pop.​​
23.
Ready to Die
The Notorious B.I.G.
Bad Boy 1994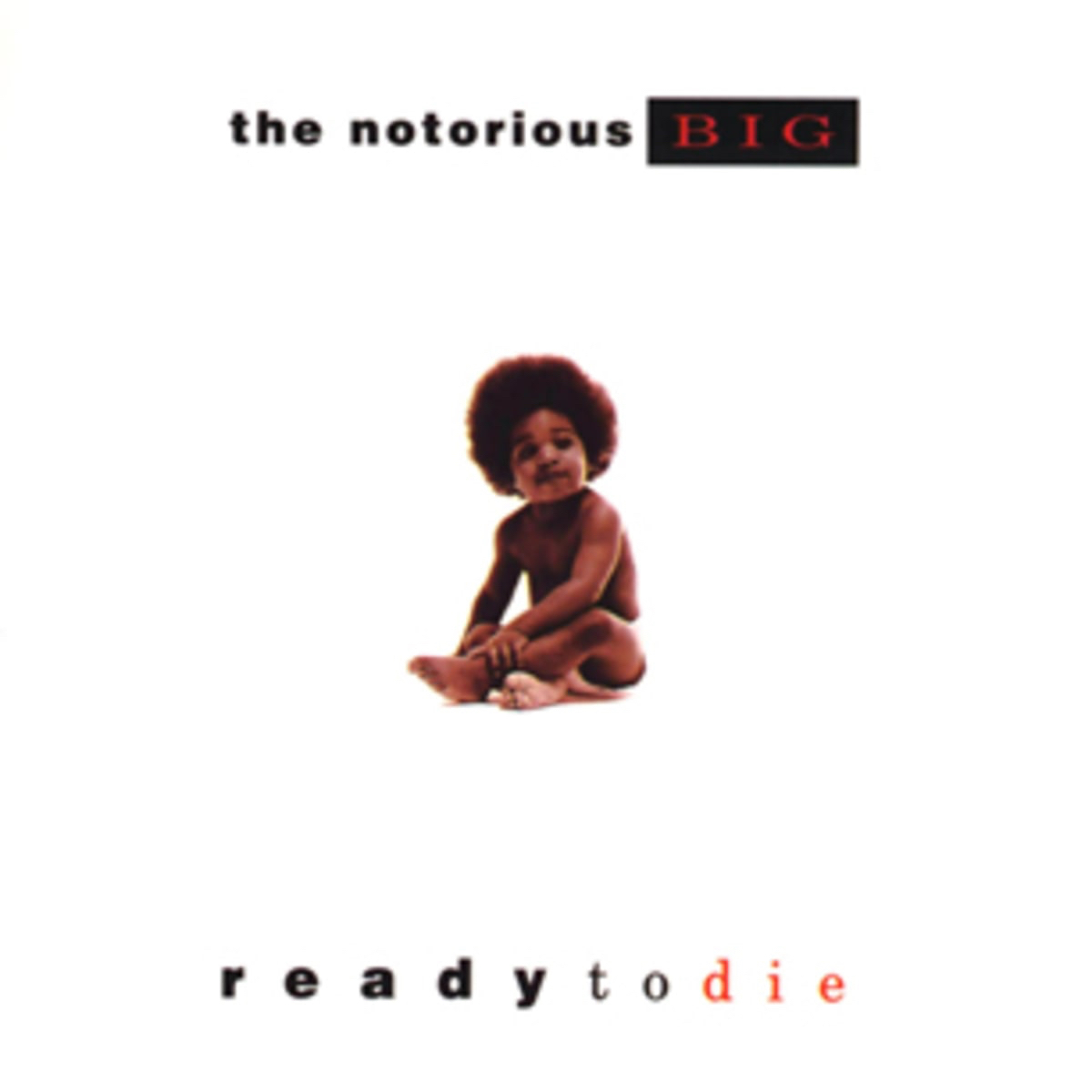 "At the time I was making the album," B.I.G. told Rolling Stone in 1995, "I was just waking up every morning, hustling, cutting school, looking out for my moms, the police, stickup kids; just risking my life every day on the street selling drugs, you know what Im saying?" B.I.G. (a.k.a. Biggie Smalls) took all that gritty life experience and crammed it into Ready to Die, the best record by the greatest rapper who ever lived and hip-hops finest debut by a stretch. "Big Poppa" is the hit sex jam; on "Things Done Changed" and "Everyday Struggle," he relates gangsta tales in a voice as thick as his waistline. "Im definitely a writer," Biggie said. "I dont even know how to freestyle."​​
22.
Violent Femmes
Violent Femmes
Slash, 1983
Is there a more brilliantly icky ? let alone unlikely hit-making ? leadoff track in history than "Blister In The Sun"? A trio of Milwaukee nerds using little more than guitar, standup bass, and a snare drum, the Femmes did big-box string-band busker-pop years before Marcus Mumford was a rumble in his parents pants. And they did it with a wickedly tragic sense of humor. When Gordon Gano whines "Why cant I get just one fuck?!" on "Add It Up," you hear the voice of every pimply, frustrated teenage dude since time began. Unsurprisingly, it (eventually) went platinum.
​​
21.
My Aim Is True
Elvis Costello
Columbia 1977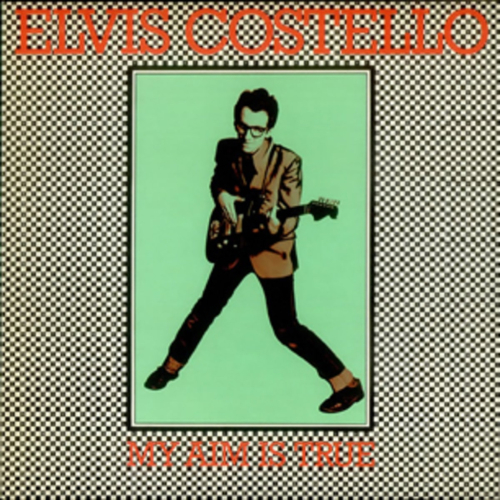 Costello on the fuel for his debut: "I spent a lot of time with just a big jar of instant coffee and the first Clash album, listening to it over and over." The music doesnt have the savage attack of the Clash ? its more pub rock than punk rock ? but the songs are full of punks verbal bite, particularly "Waiting for the End of the World"?("Dear Lord, I sincerely hope youre coming/Cause you really started something"). The albums opening lines ? "Now that your pictures in the paper being rhythmically admired" ? and the poisoned-valentine ballad "Alison" established Costello as one of the sharpest, and nastiest, lyricists of his generation. He pretty much reinvented the Dylan-esque singer-songwriter in his own nerd-avenger image.​​
20.
Unknown Pleasures
Joy Division
Factory, 1979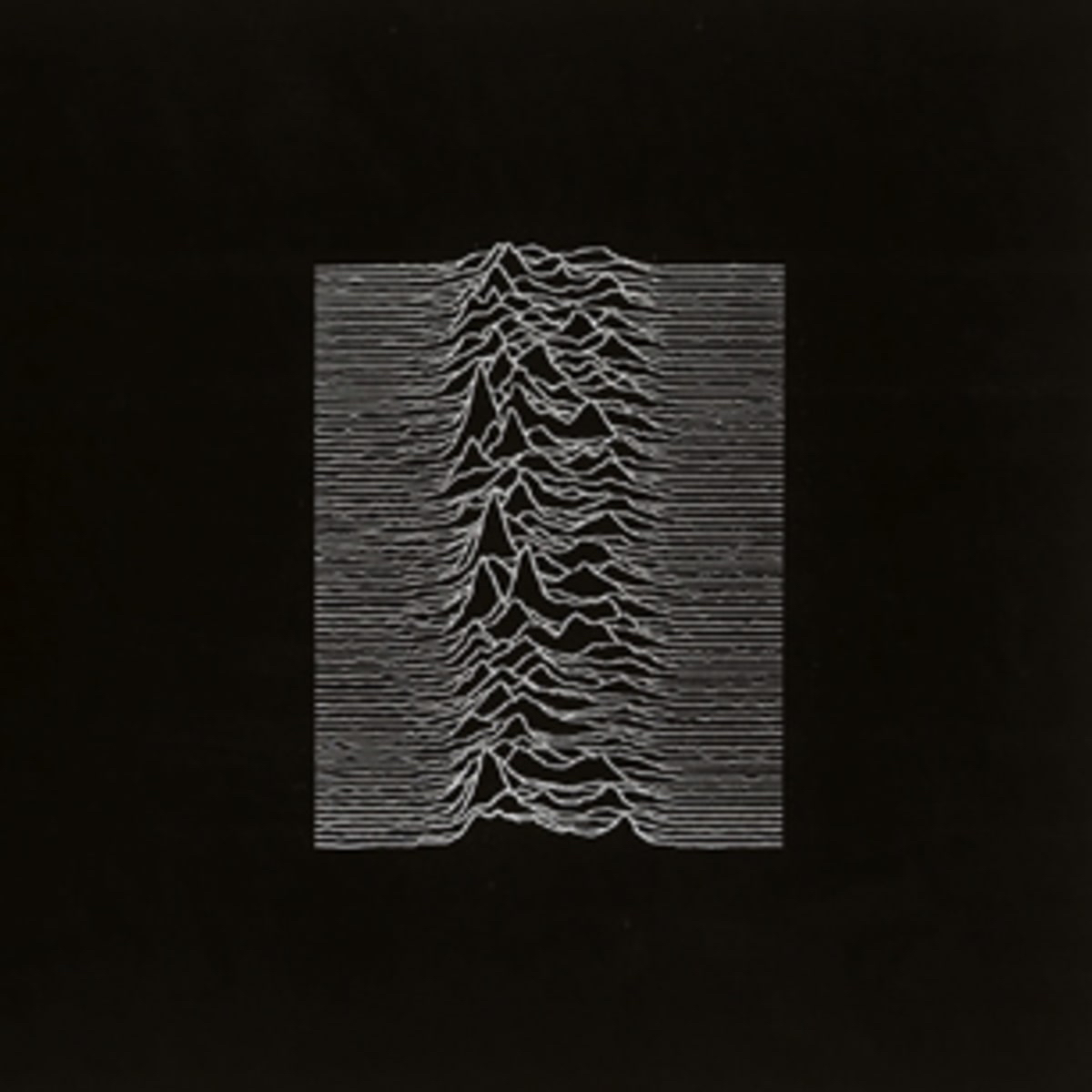 This breathtaking 1979 set was to punk what The Velvet Underground & Nico was to psychedelia ? a reveal of the seething dark underbelly of a cultural movement. Produced by Martin Hannett, who makes the band sound like theyre performing in a meat cooler, it introduces Ian Curtis, who wails the Manchester existential blues with a despair so powerful, it somehow transcends hopelessness (when he sings "Ive got the spirit," on the amazing Arctic-chunnel of an album-opener "Disorder," its as thrilling as it is blood-chilling). A model for countless brooding rock bands to come.​​
19.
The College Dropout
Kanye West
Roc-A-Fella/Def Jam 2004
He was already a Hall of Fame-worthy beatmaker?the inventor of "Chipmunk Soul"?but Kanye West wanted to rap, and in 2004 Jay-Z, Wests mentor and Roc-A-Fella Records major domo, let the guy record his debut. The result was hip-hop like no one had heard it before: riotous gospel ("Jesus Walks"), wild boudoir music ("Slow Jamz"), tear-jerking family drama ("Family Business"). It was a sound that combined, as Kanye put it, "a Benz and a backpack," fretting over materialism even as it reveled in it. All this, plus "Through the Wire," the greatest song ever rapped through a jaw that was wired shut.​​
​​
18.
Murmur
R.E.M.
I.R.S. 1983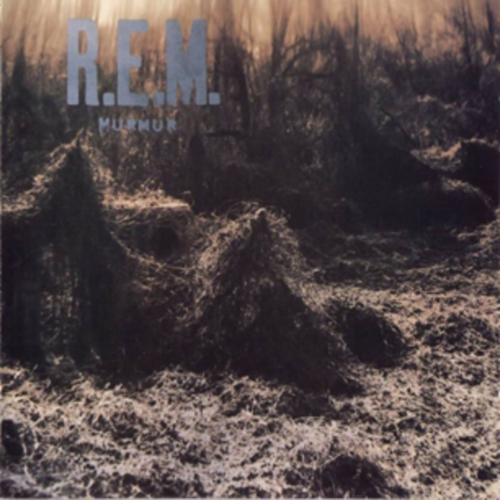 "We wanted to have this kind of timeless record," guitarist Peter Buck said of R.E.M.s debut, and this "technically limited" band (according to producer Don Dixon) did just that. Buck was a rock scholar who had worked in a record store; singer Michael Stipe unspooled his lyrics as if they constituted some new secret language. Murmur is full of ringing guitar and mystery. The lyrics and the melodies seem buried, almost subliminal, and even the songs with something approximating hooks, such as "Radio Free Europe" and "Sitting Still," resist clarity. Murmur was a founding document of alternative rock, released just as Gen X was heading off to college.
​​
17.
Please Please Me
The Beatles
Parlophone, 1963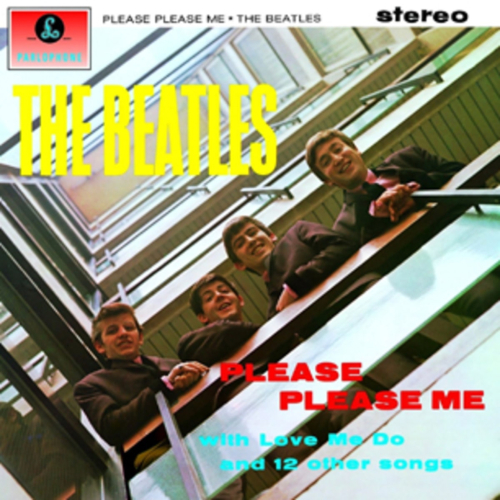 The Beatles recorded ten of the fourteen songs on their British debut album at EMIs Abbey Road studio in just over twelve hours on February 11th, 1963. For productivity alone, its one of the greatest first albums in rock. The Beatles had already invented a bracing new sound for a rock band ? an assault of thrumming energy and impeccable vocal harmonies ? and they nailed it using the covers and originals in their live repertoire: the Shirelles "Boys"?and Arthur Alexanders "Anna"; the Lennon-McCartney burners "Theres a Place" and "I Saw Her Standing There." John Lennon finished up by shredding what was left of his vocal cords on two takes of "Twist and Shout."​​
16.
The Cars
The Cars
Elektra 1978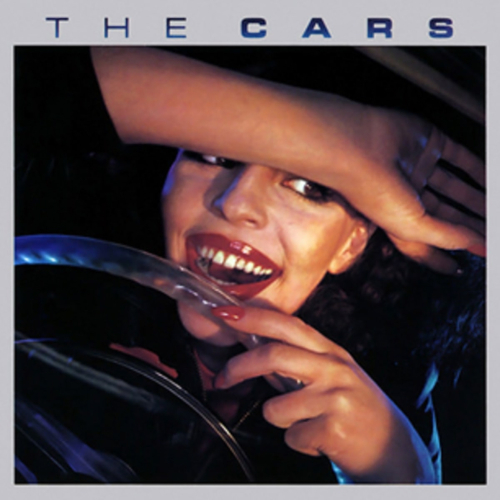 No band has ever knocked out a debut so packed with straight-to-car-radio classics. "We used to joke that the first album should be called TheCars Greatest Hits," said guitarist Elliot Easton. The Cars was arty and punchy enough to be part of Bostons New Wave scene and yet so catchy that nearly every track ("My Best Friends Girl," "Just What I Needed") was like a brilliant single. The very idea that cool refinement and feathered-hair heartland appeal could exist together was minted here. Bands from Weezer to the Strokes to Fountains of Wayne are unthinkable without this albums example.​​
15.
Funeral
Arcade Fire
Merge 2004
Loss, love, forced coming-of-age and fragile generational hope: Arcade Fires debut touched on all these themes as it defined the independent rock of the 00s. The Montreal band made symphonic rock that truly rocked, using accordions and strings as central elements rather than merely as accessories, with a rhythm section that never let up. Songs like "Wake Up," "Neighborhood #1 (Tunnels)" and "Rebellion (Lies)" were simultaneously outsize and deeply personal, like the best pop. But for all its sad realism ? "I like the peace in the backseat," sings Regine Chassagne at the albums end, knowing the sense of security is utterly false ? this was music that still found solace, and purpose, in communal celebration.​​
14.
Reasonable Doubt
Jay-Z
Roc-A-Fella 1996
"The studio was like a psychiatrists couch for me," Jay-Z told Rolling Stone, and his debut is full of a hustlers dreams and laments. It established Jay as one of his generations premier rappers and includes the lyrically brilliant "22 Twos" and a filthy guest appearance from a sixteen-year-old Foxy Brown on "Aint No Nigga." But the centerpiece might be the still-amazing "Brooklyns Finest," a duet between Jay and the Notorious B.I.G., two titans on their way to redefining their artform. Not yet the bubbly-poppin party man, the Jay-Z of Reasonable Doubt is a corner-boy inventing new levels of lyrical dexterity. Once it dropped, hip-hops center of gravity had fully shifted from the West Coast back to the East.​​
13.
Pretenders
The Pretenders
Sire 1980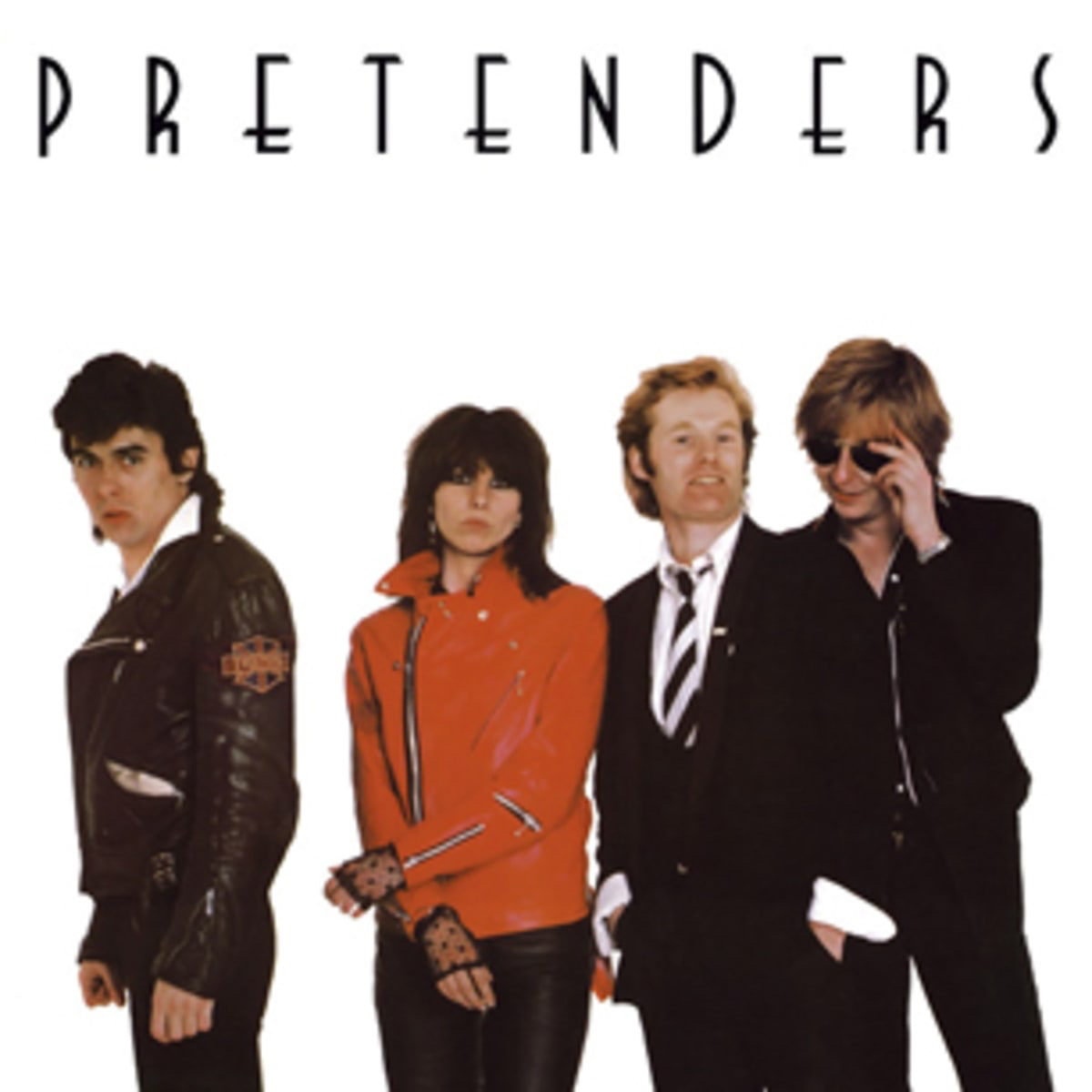 After years of knocking around Ohio and England, writing record reviews and hanging with the Sex Pistols, Chrissie Hynde put together a band as tough as her attitude. The Pretenders perfect debut is filled with no-nonsense New Wave rock like "Mystery Achievement" ? plus a cover of "Stop Your Sobbing," by the Kinks Ray Davies (three years later, the father of Hyndes child). The biggest hit was "Brass in Pocket," a song of ambition and seduction. Hynde, however, wasnt so sure about the songs success. "I was embarrassed by it," she said. "I hated it so much that if I was in Woolworths and they started playing it, Id have to run out of the store."​​
12.
The Clash
The Clash
Epic 1979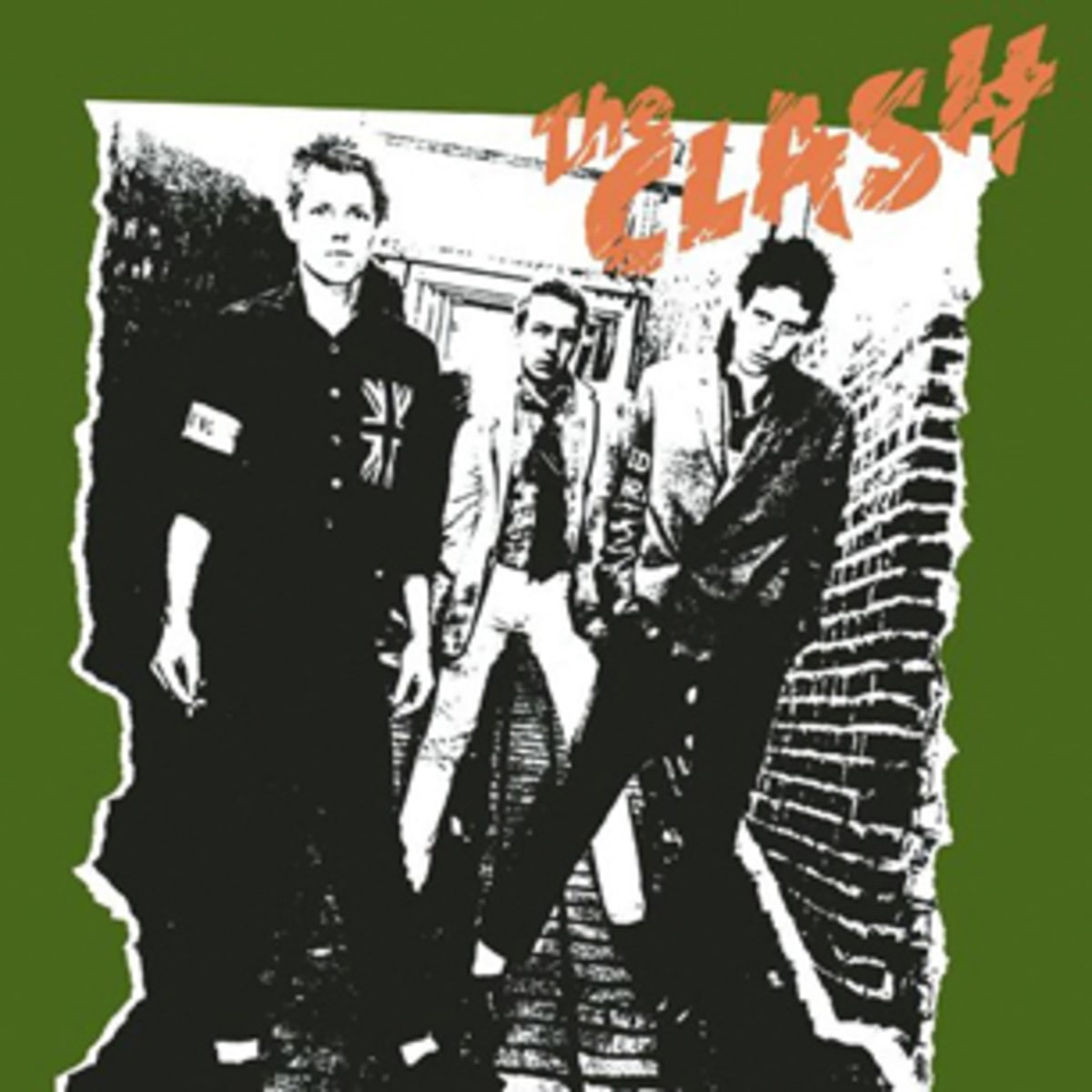 "I havent got any illusions about anything," Joe Strummer said. "Having said that, I still want to try to change things." That youthful ambition bursts through The Clash, a machine-gun blast of shockingly great songs about unemployment ("Career Opportunities"), race ("White Riot") and the Clash themselves ("Clash City Rockers"). Most of the guitar was played by Mick Jones, because Strummer considered studio technique insufficiently punk. The American release was delayed two years and replaced some of the U.K. tracks with recent singles, including "Complete Control" ? a complaint about exactly that sort of record-company shenanigans. Still, both UK and US versions distill their radical vision with a crystal clarity.​​
11.
Illmatic
Nas
Columbia, 1994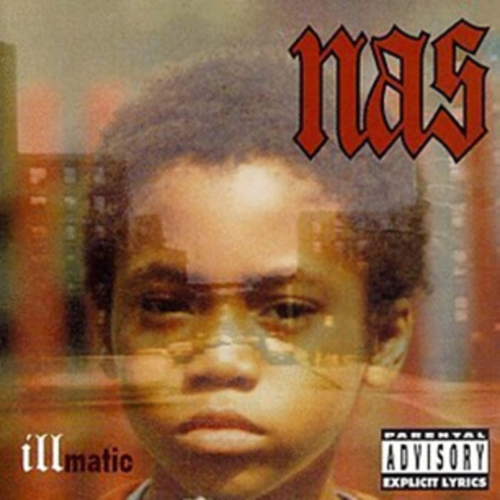 Nas was only 20 when he released his debut but he was already a master in the art of storytelling. Nobody captured the creeping menace of life on the streets like this lyrical prodigy from New Yorks Queensbridge projects. With spotless beats from Large Professor, DJ Premier, Pete Rock, and lyrical assists from Q-Tip, the album has a no-bullshit concision that fits its stark subject matter, and quotable lines like "I never sleep, cause sleep is the cousin of death," got Nas tagged as the next Rakim. Everyone was on point. Even guest rapper AZ, who never had much of a career, delivered like Dominos on "Lifes a Bitch": "We were beginners in the hood as Five Percenters/But something musta got in us, cuz all of us turned to sinners." It was the dawn of a hard new era.​​
10.
Horses
Patti Smith
Arista 1975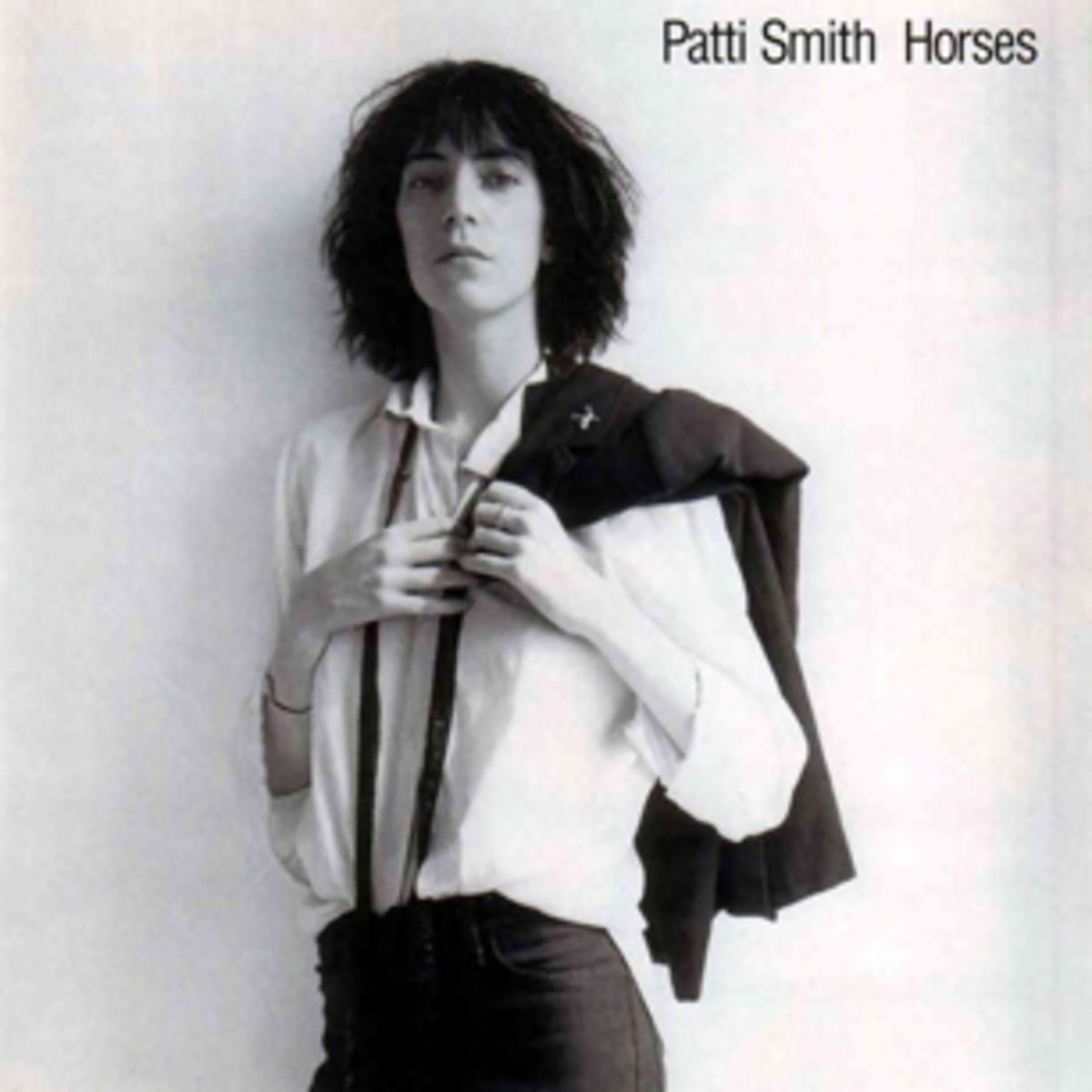 From its first defiant line, "Jesus died for somebodys sins, but not mine," the opening shot in a bold reinvention of Van Morrisons garage-rock classic "Gloria," Smiths debut album was a declaration of committed mutiny, a statement of faith in the transfigurative powers of rock & roll. Horses made her the queen of punk, but Smith cared more for the poetry in rock. She sought the visions and passions that connected Keith Richards and Rimbaud ? and found them, with the intuitive assistance of a killing band (pianist Richard Sohl, guitarist Lenny Kaye, bassist Ivan Kral and drummer Jay Dee Daugherty) and her friend Robert Mapplethorpe, who shot the cover portrait.​​
9.
Music From Big Pink
The Band
Capitol, 1968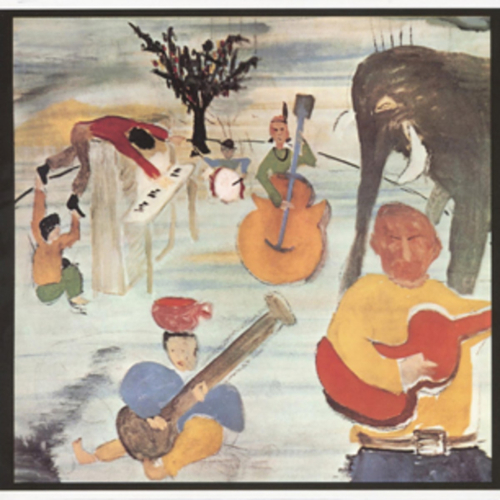 Every rootsy rock guy ever owes something to this record, a bold embrace of American tradition and down-to-earth simplicity released into an era of protest and psychedelia. "Big Pink" was a pink house in Woodstock, New York, where the Band ? Dylans 65-66 backup band on tour ? moved to be near Dylan after his motorcycle accident. While he recuperated, the Band backed him on the demos later known as The Basement Tapes and made its own debut. Dylan offered to play on the album; the Band said no thanks. "We didnt want to just ride his shirttail," drummer Levon Helm said. Dylan contributed "I Shall Be Released" and co-wrote two other tunes. But it was the rustic beauty of the Bands music and the incisive drama of its own reflections on family and obligations, such as "The Weight," that made Big Pink an instant homespun classic.​​​​
8.
Is This It
The Strokes
RCA 2001
Few bands have packaged themselves as brilliantly as the Strokes on their debut. Before Is This It even came out, New Yorks mod ragamuffins were overnight sensations, jumping from Avenue A to press hysteria and the inevitable backlash, all inside a year. Julian Casablancas, guitarists Nick Valensi and Albert Hammond Jr., bassist Nikolai Fraiture and drummer Fabrizio Moretti were primed for star time, updating the propulsion of the Velvet Underground and the jangle of Seventies punk with Casablancas acidic dispatches from last nights wreckage. They inspired a ragged revolt in Britain, led by the Libertines and Arctic Monkeys, and reverberated back home with the Kings of Leon. And for the bristling half-hour of Is This It, New Yorks shadows sounded vicious and exciting again.​​
7.
Never Mind the Bollocks
The Sex Pistols
Warner Bros. 1977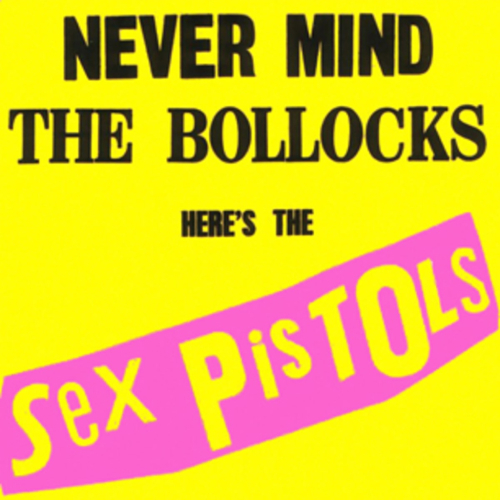 "If the sessions had gone the way I wanted, it would have been unlistenable for most people," Johnny Rotten said. "I guess its the very nature of music: If you want people to listen, youre going to have to compromise." But few heard it that way at the time; The Pistols only studio album terrified a whole nation into scared submission. It sounds like a rejection of everything rock & roll ? and the world itself ? had to offer. True, the music was less shocking than Rotten himself, who sang about abortions, anarchy and hatred on "Bodies" and "Anarchy in the U.K." But Never Mind . . . is the Sermon on the Mount of U.K. punk ? and its echoes are everywhere.​​​​
6.
Straight Outta Compton
N.W.A.
Priority 1988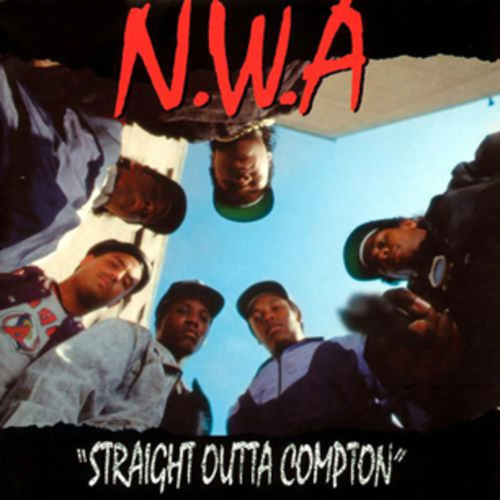 This was the start of gangsta rap as well as the launching pad for the careers of Ice Cube, Eazy-E and Dr. Dre. While Public Enemy were hip-hops political revolutionaries, N.W.A. celebrated the thug life. (A collection of Dre-produced tracks for N.W.A. and other artists had been released in 1987 under the name N.W.A. and the Posse, but this was their first real album.) "Do I look like a motherfucking role model?" Ice Cube asks on "Gangsta Gangsta": "To a kid looking up to me, life aint nothing but bitches and money." Ice Cubes rage, combined with Dr. Dres police-siren street beats, combined for a truly fearsome sound on "Express Yourself," "A?Bitch?Iz a Bitch" and "Straight Outta Compton."?But it was the protest "Fuck Tha Police" that earned the crew its biggest honor: a threatening letter from the FBI.
​​
5.
The Velvet Underground and Nico
The Velvet Underground
MGM/Verve 1967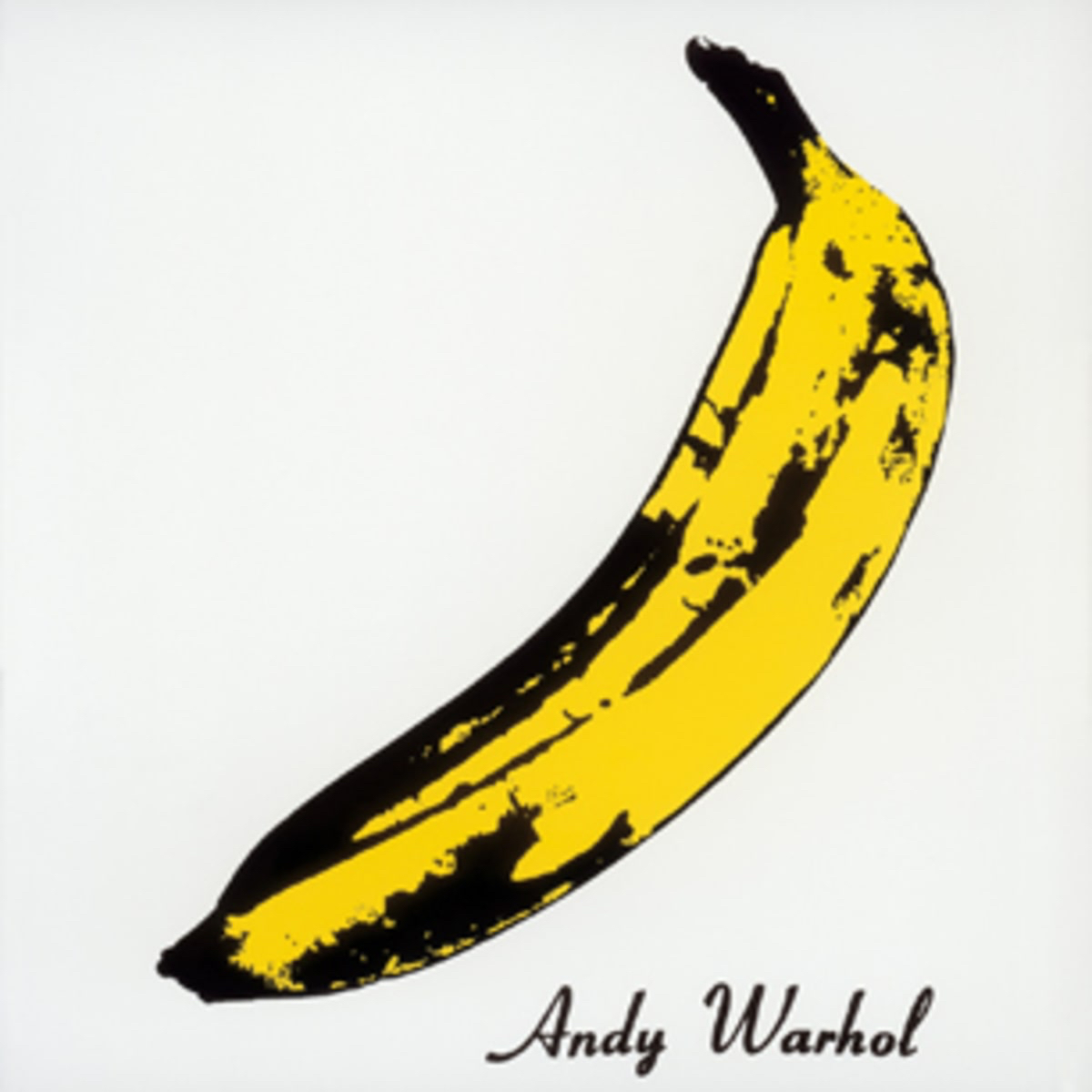 Much of what we take for granted in rock would not exist without this New York band or its debut, The Velvet Underground and Nico: the androgynous sexuality of glam; punks raw noir; the blackened-riff howl of grunge and noise rock. It is a record of fearless breadth and lyric depth. Singer-songwriter Lou Reed documented carnal desire and drug addiction with a pop wisdom he learned as a song-factory composer for Pickwick Records. Multi-instrumentalist John Cale introduced the power of pulse and drone (from his work in early minimalism); guitarist Sterling Morrison and drummer Maureen Tucker played with tribal force; Nico, a German vocalist brie?y added to the band by manager Andy Warhol, brought an icy femininity to the heated ennui in Reeds songs. Rejected as nihilistic by the love crowd in 67, the Banana Album (so named for its Warhol-designed cover), is the most prophetic rock album ever made.​​
4.
Appetite for Destruction
Guns N Roses
Geffen 1987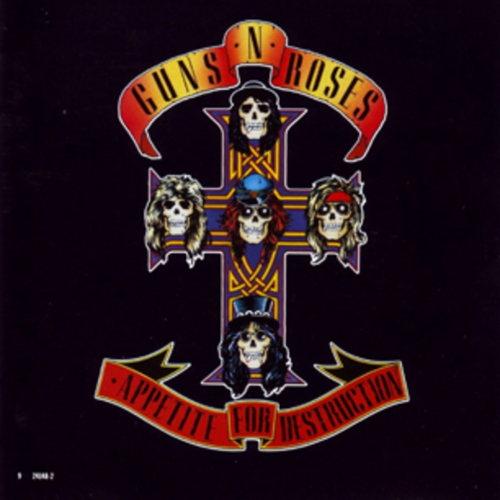 The biggest-selling debut album of the Eighties and the biggest hard-rock game-changer since Led Zeppelin IV, Appetitefeatures a lot more than the yowl of Indiana-bred W. Axl Rose. Guitarist Slash gave the band blues emotion and punk energy, while the rhythm section brought the funk on hits such as "Welcome to the Jungle." When all the elements came together, as in the final two minutes of "Paradise City,"?G N R left all other Eighties metal bands in the dust, and they knew it too. "A lot of rock bands are too fucking wimpy to have any sentiment or any emotion," Rose said. "Unless theyre in pain."
3.
Are You Experienced
Jimi Hendrix Experience
Reprise 1967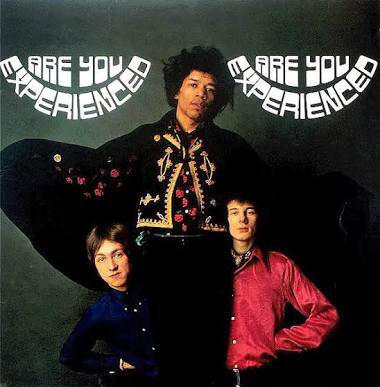 Every idea we have of the guitarist as groundbreaking individual artist comes from this record. Its what Britain sounded like in late 1966 and early 1967: ablaze with rainbow blues, orchestral guitar feedback and the personal cosmic vision of black American emigre Jimi Hendrix. Hendrixs incendiary guitar was historic in itself, the luminescent sum of his chitlin-circuit labors with Little Richard and the Isley Brothers and his melodic exploitation of amp howl. But it was the pictorial heat of songs like "Manic Depression"?and "The Wind Cries Mary" that established the transcendent promise of psychedelia. Hendrix made soul music for inner space. "Its a collection of free feeling and imagination," he said of the album. "Imagination is very important."​​
2.
The Ramones
The Ramones
Sire 1976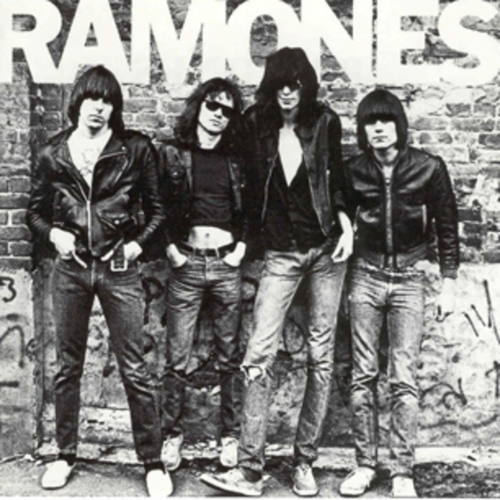 "Our early songs came out of our real feelings of alienation, isolation, frustration ? the feelings everybody feels between seventeen and seventy-five," said singer Joey Ramone. Clocking in at just under twenty-nine minutes, Ramones is a complete rejection of the spangled artifice of 1970s rock and ground zero for the punk-rock revolution. The songs were fast and anti-social, just like the band: "Beat on the Brat,"?"Blitzkrieg Bop,"?"Now I?Wanna Sniff Some Glue."?Guitarist Johnny Ramone refused to play solos ? his jackhammer chords became the lingua franca of punk ? and the whole record cost just over $6000 to make. But Joeys leather-tender plea "I Wanna Be Your Boyfriend" showed that even punks need love.​​
1.
Licensed to Ill
Beastie Boys
Def Jam 1986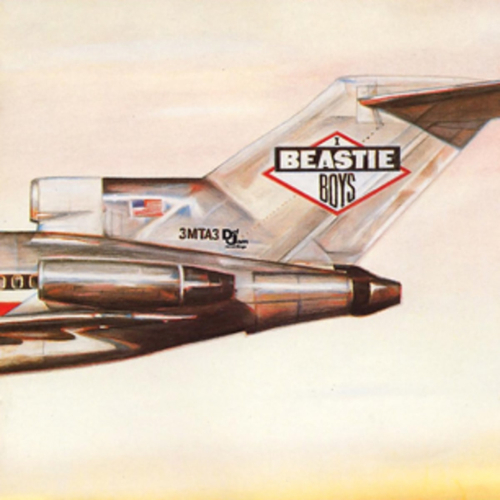 A statement so powerful, so fully-realized, that the Beastie Boys spent the rest of their careers living it down. Licensed to Illcreated a new way for middle America to rock ? with thundering combination of hip-hop beats, metal riffs and exuberant smart-aleck rhymes ? even as it picked up the flag from Run-DMC and delivered rap music irrevocably into the Heartland. It would become hip-hops first Number One album, and one of the best-selling rap album of all time. Mike D, Ad-Rock, and MCA grew out of the records frat boy sexual politics and party hearty world view, but head-smacking hits like "(You Gotta) Fight For Your Right (To Party!)" and "Rhymin & Stealin", like the AC/DC and Led Zeppelin songs that were the Beasties early touchstones, keep getting discovered by new generations of hell-raisers. Its the definition of the debut album that takes over the world: the shock of the new, with an impact that extends for decades.
by ichiro_ishikawa | 2017-08-07 18:28 | 音楽 | Comments(10)